There may be times when you'll want to remove a form from a user or group of users. By removing a form, users will no longer be able to view or complete the form. As an admin, you'll no longer be able to filer or report on the information inside those forms for the selected users.
Note: If you decide to add back a previously removed form, the form will return with the previously entered data.
First, navigate to User Management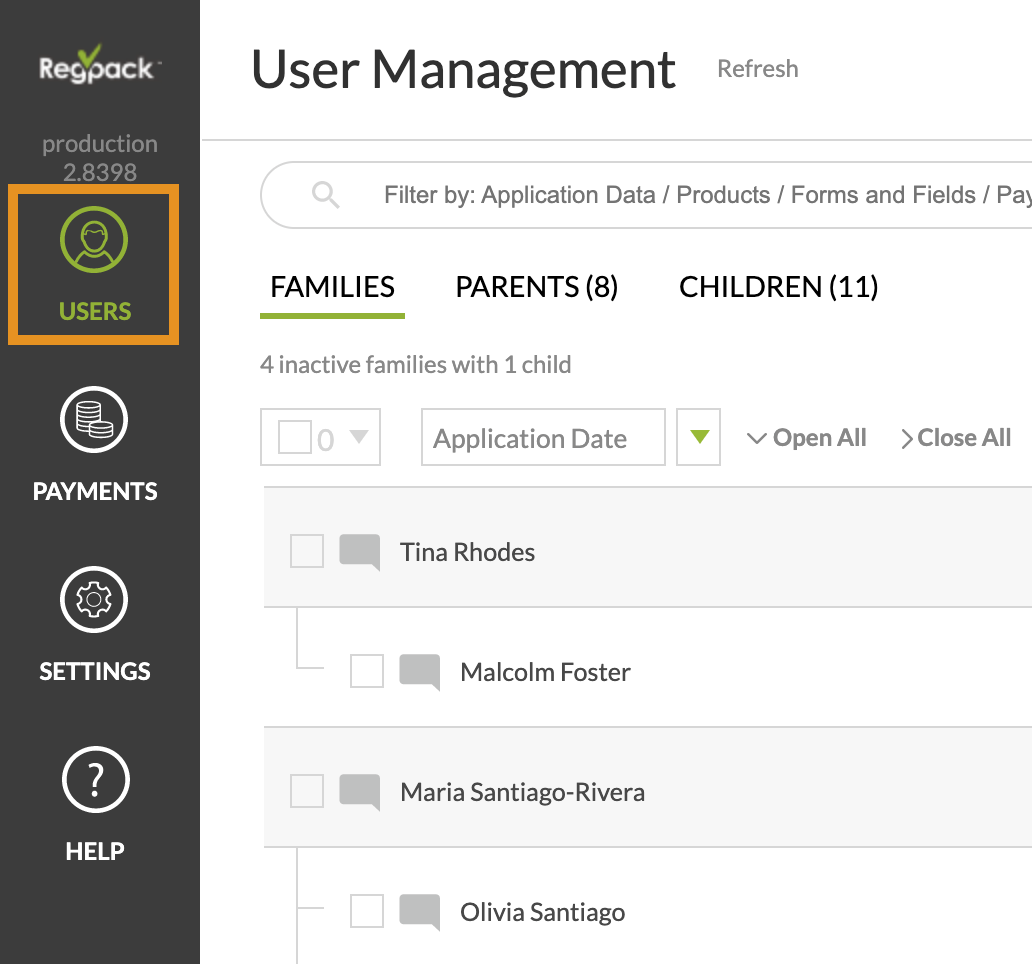 Next, find your user(s). You can utilize the search bar or filtering tools to narrow down your users that meet your criteria.
Once you find the user(s) you can either click the progress status bar of the user or select "Tools" and then click "Remove Forms from Users".

If you select the progress status bar of one user, a side panel will open with a list of their forms. Hover over the desired form you would like to remove and then click "Remove".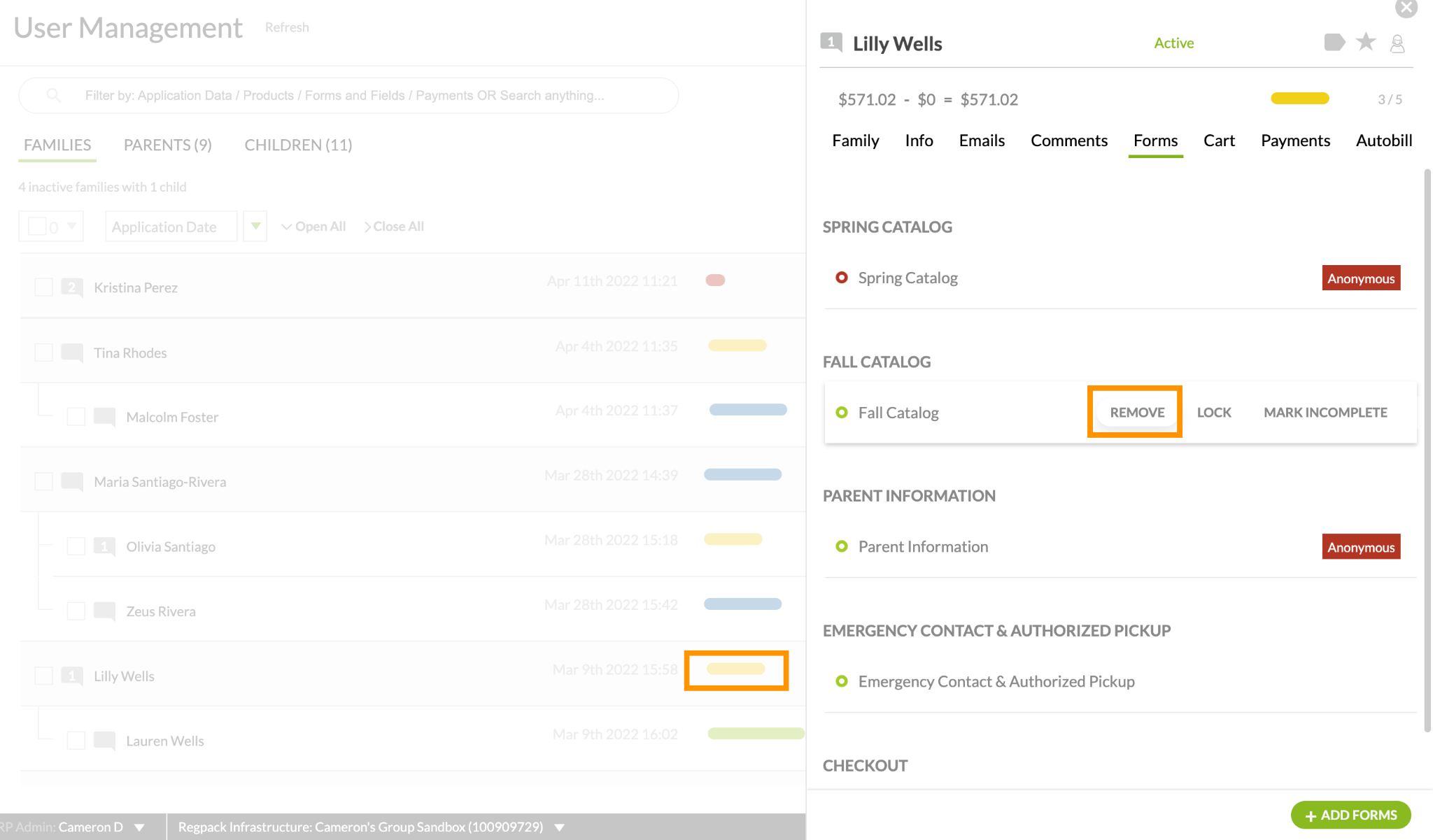 Note: A user's progress bar will be a specific color and filled to a specific amount, based on how far they have answered your mandatory registration forms. This indicates the number of applications they have completed so far.
If you would like to delete a form from your system altogether, you will have to navigate to Settings > Forms > Edit Form Properties > "Delete Form" at the bottom > Confirm deletion.
You have the option to un-trigger a form instead, so it won't appear to your users. Here is the difference:
Deleting a form will also delete all information entered by applicants.

Un-triggering a form will in essence deactivate the form, preventing the form from being added to new users. Applicants that have this form already, will still have access to it and you will have the information.