Sales reports include product order and financial information
Quick How-To:
Go to settings --> products --> click the box to the left of the product(s) you'd like to report on --> sales report --> select the fields to include or remove from your report, and click Run Report or merge it with an existing User Report if you'd like to include additional information.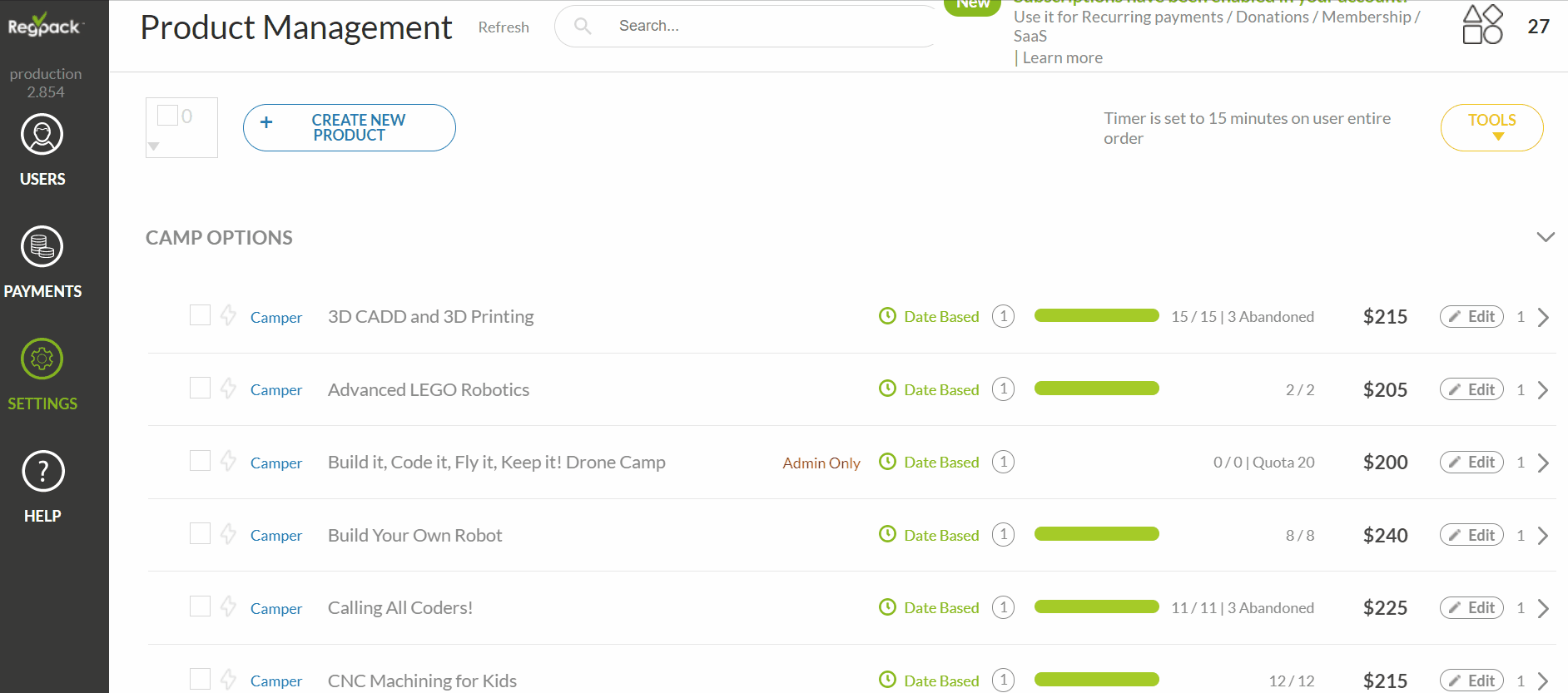 Note: For sessions, it's ideal to open the folder by clicking the arrow, then select the sessions and exclude the folder before running the sales report.
Note 2: You can select all products by clicking the box at the top of the page, full categories by clicking the category title, and sessions by clicking on the folder.