With the click of a button, users can easily order more products from the Regpack dashboard when they log back into their accounts.
To enable this button, go to settings --> forms --> and click "System" at the bottom to expand your dashboard forms.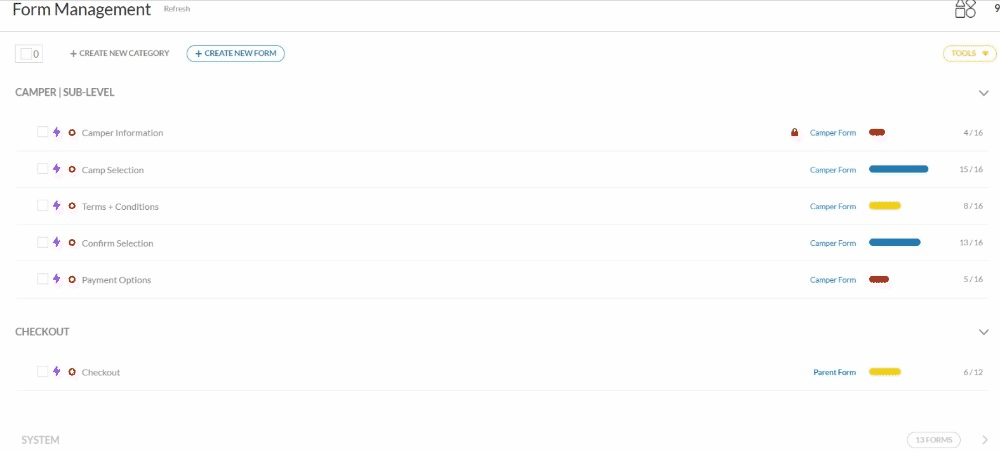 After you've expanded your System forms, hover over the first form, "Dashboard", and click "edit form fields".
The first widget should be the "Family Members" widget. It might say "Camper Profile", "Student Profile", or some variation depending on your system as this is customizable text.
Scroll down and toggle the button "Always present the 'Add Services / Products' button for each Camper if they can select a product / service" to ON.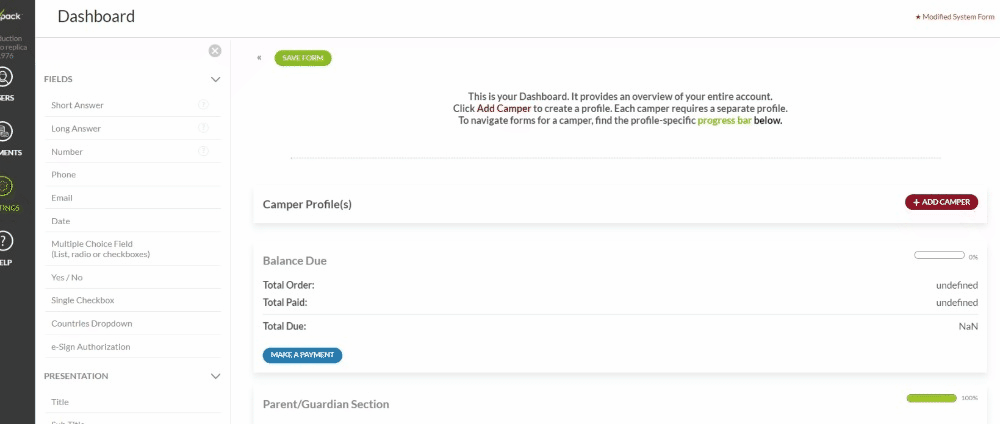 To customize the text that your users see on the button, scroll down further in the widget and expand "button text values".
You can change the "Add Product Button Text" and to your preferred wording.
Be sure to save the field and save the form.
When your users click the button on the front-end, it will take them to your form for product selection.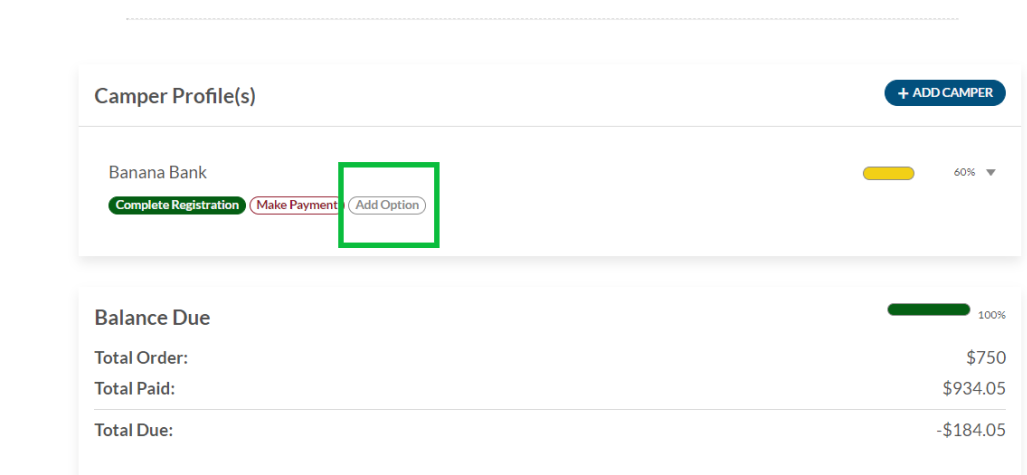 Please note: This button is only available in GROUP systems.