Form management access will give you the ability to re-order your existing forms, re-name forms, trigger forms and create new forms that you can add fields into. Access to this feature will be limited to the Owners and Super Admins of an organization. Find Forms under Settings -> Forms.
Forms Module Overview
The Form Management module is setup similar to that of User Management. The total form count is located in the top right corner. The yellow "Tools" button allows you to change the settings of multiple forms and is located in the top left corner of the module. The forms are listed in the order they're presented to your users.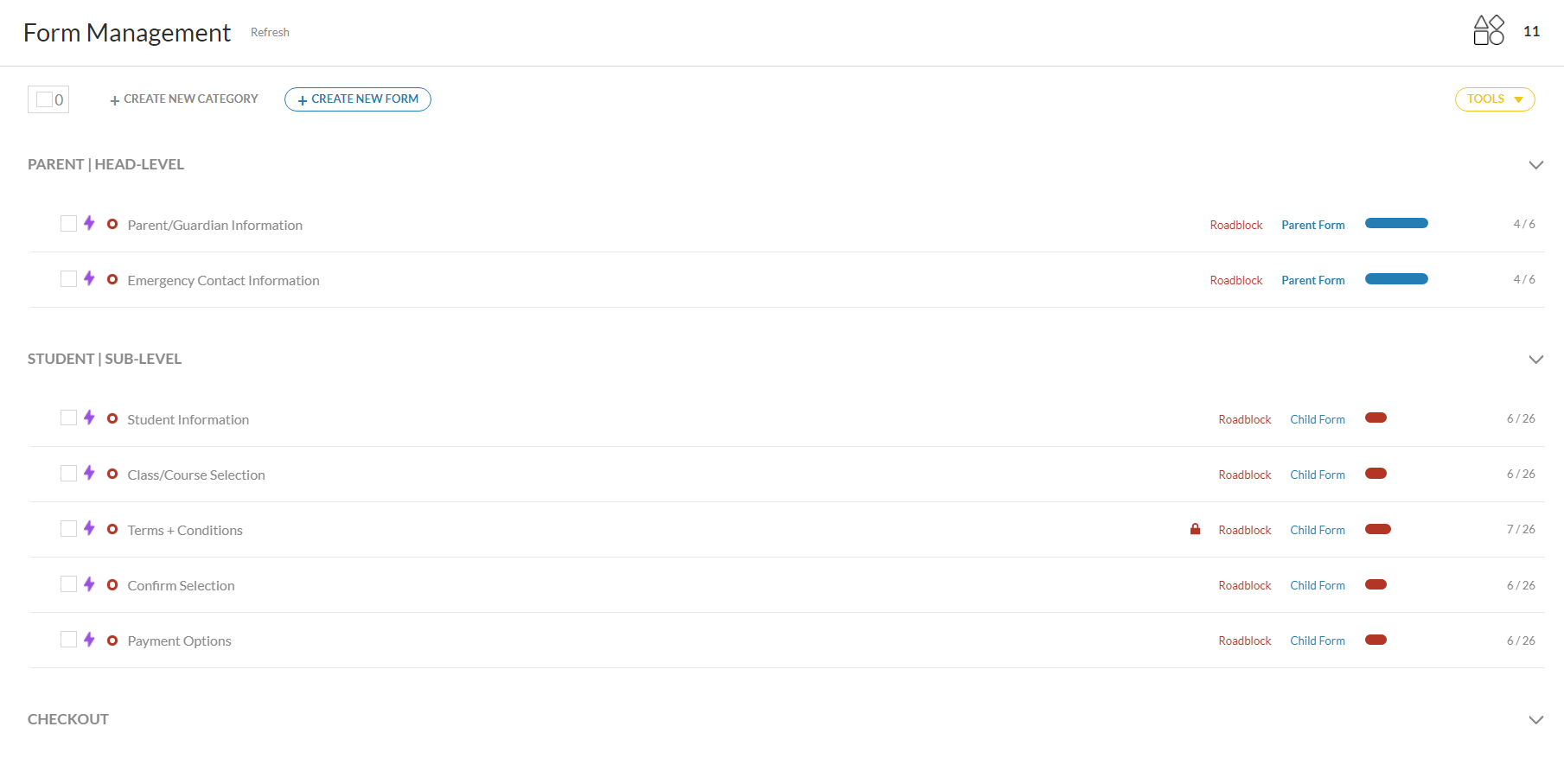 Forms Options
Create a new form category
Create a new form
Review how many forms you have

In a family system, you will see this count as number of parent forms and number of child forms plus the total number of forms

Upon selecting forms, you will see the option to Copy Forms or Set Bulk Trigger (trigger multiple forms at the same time).
Tools Options
Registration General Setting: This will take you to the Registration tab of Project Settings where you can set the starting form and edit the details of your registration flow.
Order Categories: sort the form categories
Create a New Category
Create a New Form
Copy Forms