Welcome to Regpack!
Now that you are an admin of your organization's Regpack account, it's important you understand the basics of how Regpack works. We've compiled the top 7 things to know as you learn the Regpack platform and manage your system. If you have any questions, feel free to contact Regpack Support!
Video Overview
Regpack Project Lifecycle
From your first project, to your 100th project, Regpack follows a basic life cycle to get new projects live and accepting registrations and payments.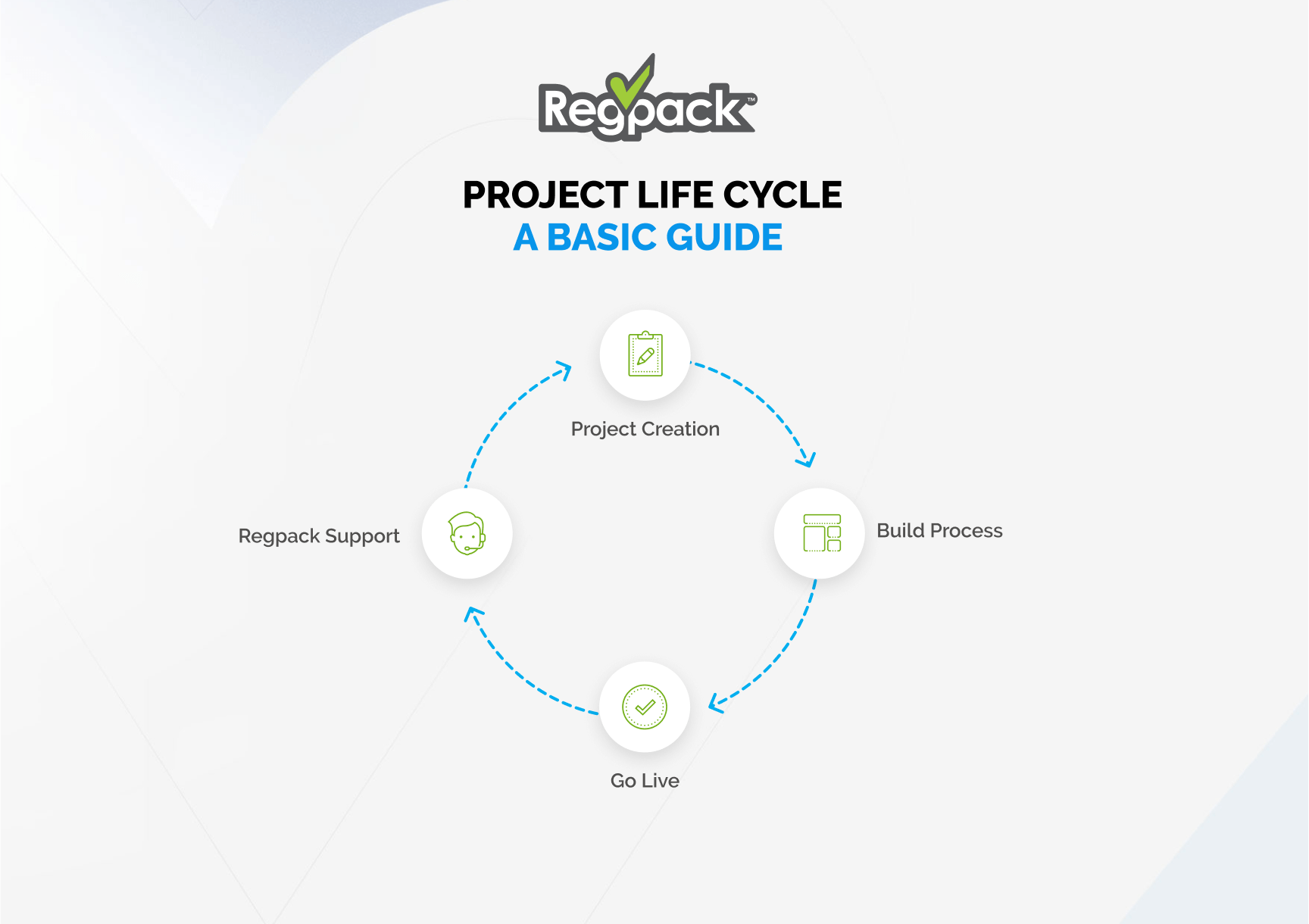 Anytime you'd like to create a new project, or copy over an existing project, you will go through the above steps.
To create a new project in your system, follow the steps outlined here to new projects from a template and here to copy a project. From there, you can make edits to the project. After the 1st project created for your organization, all subsequent projects can be built by you or a Regpack Project Manager. You can request PM assistance when creating your new project. Once any new project is live, you enjoy continued access to the Regpack Support team for any questions or issues that come up.
Use the filter feature to find users in the sysem
How to change user information
If you'd like to add information to a user's profile, click on the user in User Management. A side bar will appear and you can click on the "Forms" tab, select the form, and answer or override responses on the forms.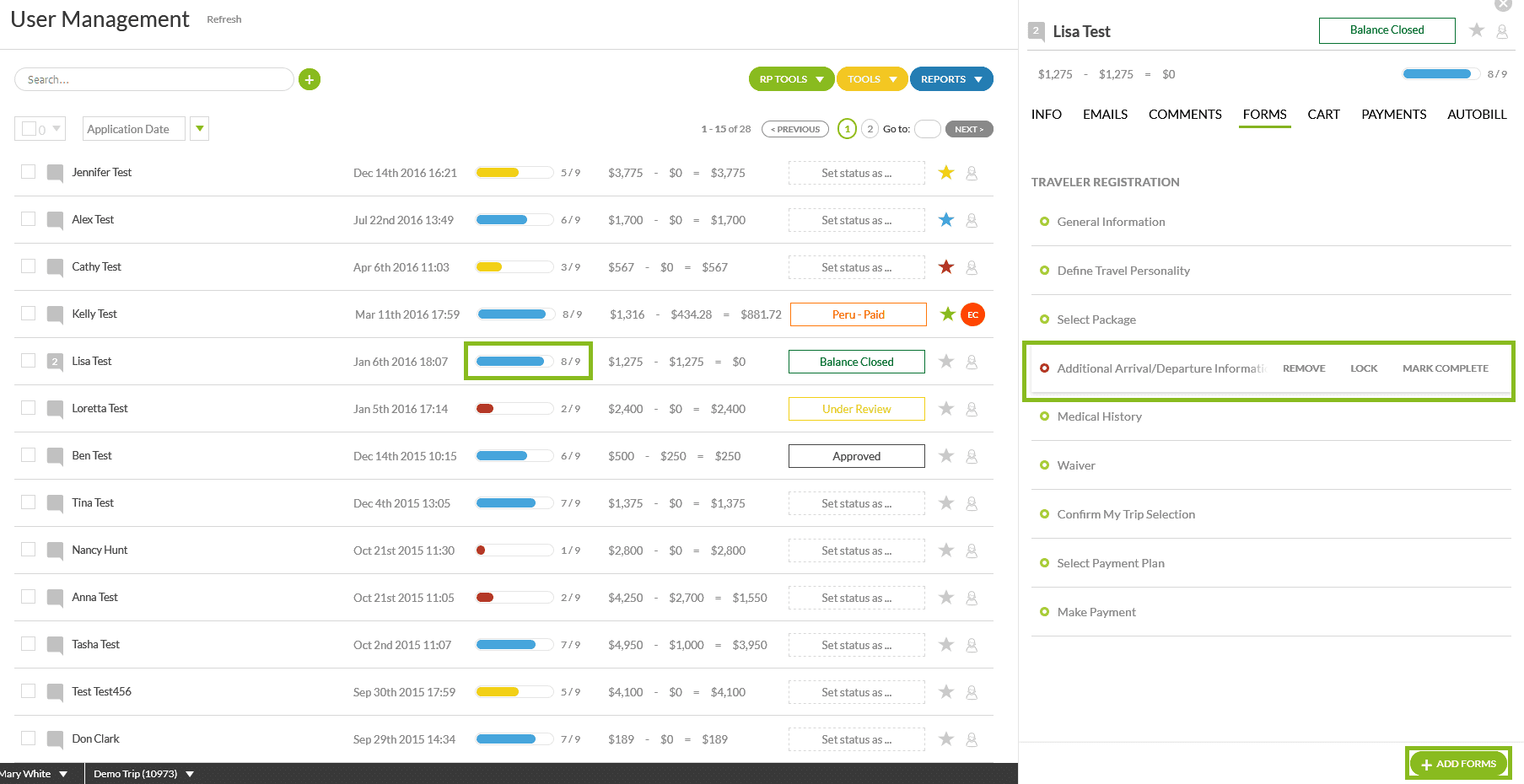 How to change triggers
Triggers are one of the most powerful features in Regpack. You can trigger almost anything in the system to automate your existing processes and create a customized registration flow.
Don't panic if a user comes to you with an issue
Often times "issues" brought to your attention by a customer is really just user error and a system error. The Regpack support team is happy to look into the issue and help you determine the best way to move forward.
One mistake to avoid: deleting information from your system.
If you're new to Regpack, please reach out to support before deleting something your Project Manager built. This will ensure you'll accomplish what you have in mind, without impacting functionality! For example, deleting a form trigger
If you have ANY questions, connect with Regpack Support!