Owners of your organization's Regpack account can invite new admins through the Admin Management module. Click here to invite an API Admin
Set Up the Account Profile
Go to Settings —> Admin Management —> click the "+ Invite New Admin" button at the top —> enter the new admin's information in the Profile tab —> determine if they should have access as an Organization Owner by toggling to ON/OFF —> Click "Go To Next Step."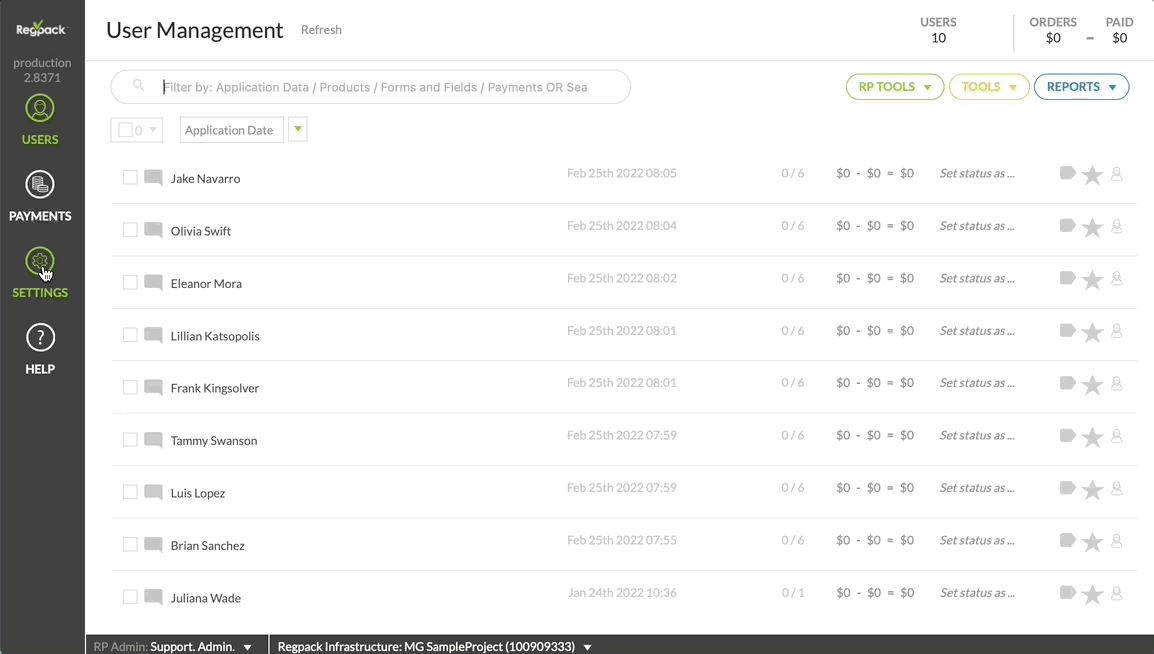 Determine Project Access
In the Projects tab, enable or disable access to all projects of the organization —> Click "+ Add Project."
Enabling access will give the admin access to all current and future projects
Disabling access will require you to add each project they should have access to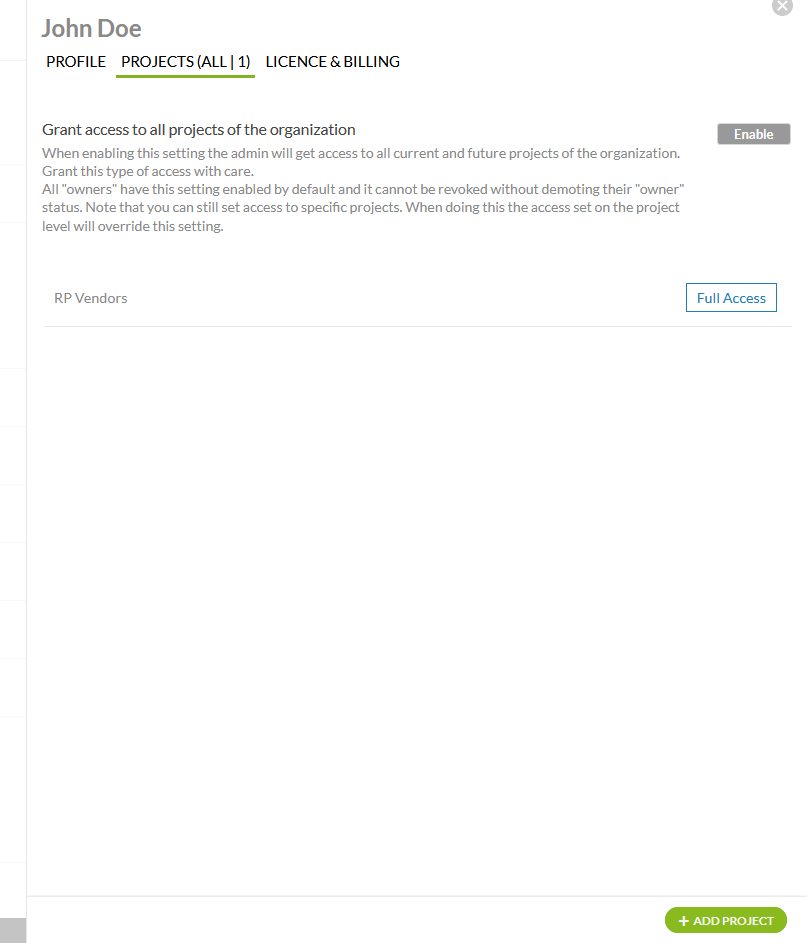 Select a License
In the License & Billing tab, select the type of license for the new admin account. The license you select will determine their permissions within the system.
You can reference this article for more details on each admin level's capabilities
You can reference this article if you need to change the license type in the future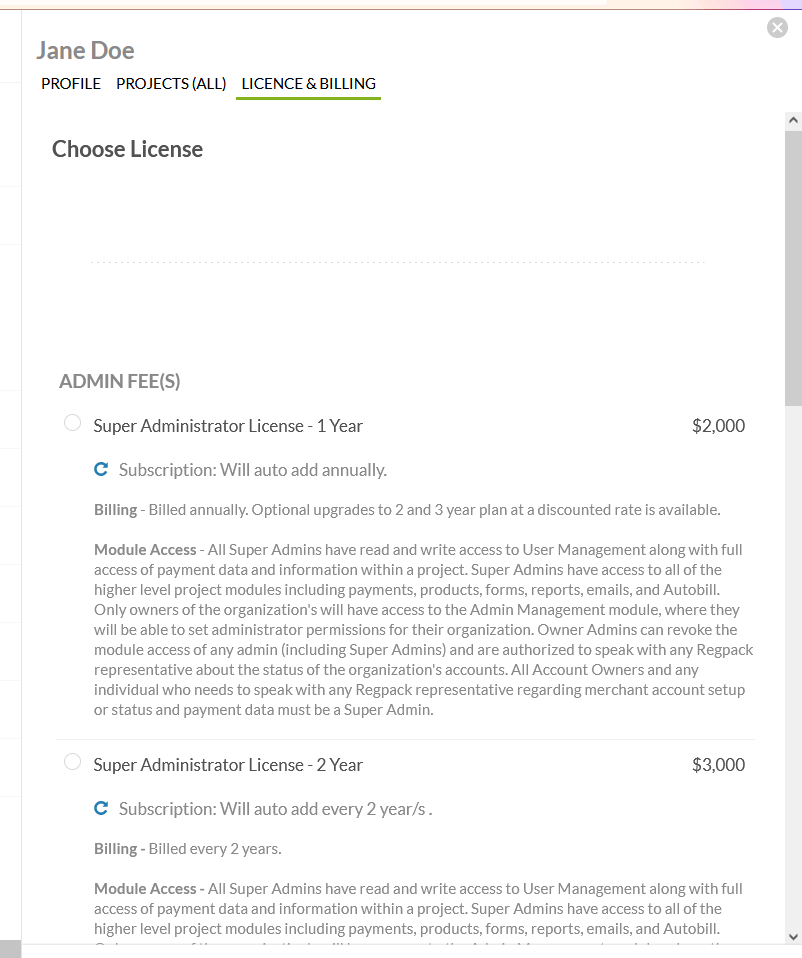 Once you select the license, any outstanding balance will need to be settled for the new admin to log in and access the system.
Regpack has strict rules about account sharing — for security purposes, each admin account needs to be attached to a personal email address. General email addresses, like registration@regpacks.com, will not be allowed for admin use.