Copying projects will allow you to create a brand new database in which you can manage your next round of applicants.
Copying a project is the first step in getting your new registration ready for launch.
Read about how to create a NEW project, using our templates, in this article.
First, select Project Settings from the Settings menu.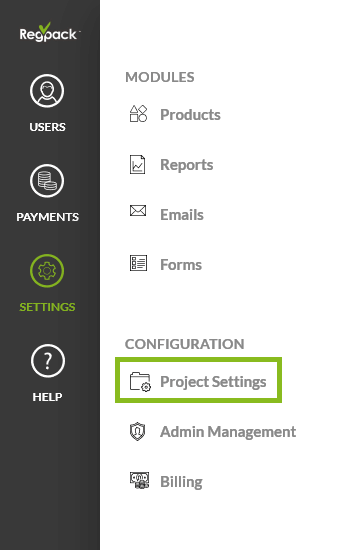 Click the create new project button in the upper right-hand corner of the screen.

Note: You can also create a new project by selecting "Create New Project while viewing your projects in the bottom left of the screen.

Both methods will bring you to a page where you are able to either copy this project or create a new one from a template.
Before selecting a template, you will need to either set up your Merchant Account (if you haven't already) or select the Merchant account you'd like to use with the new project. You have the option to skip this step during project creation.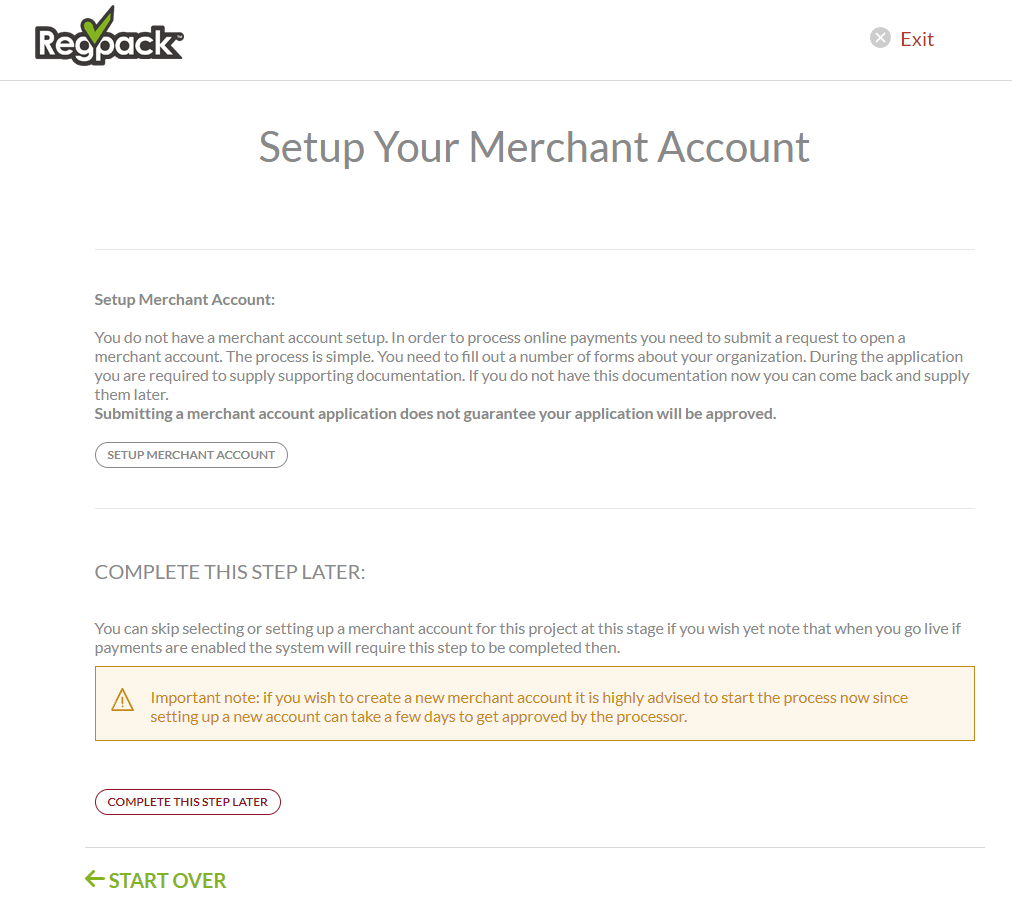 Choose to either copy this project or copy over one of your other ones.
Copying your existing project will keep your setup from the previous year and works well if this new project will be similar. Creating a new project from a template is a great way to start fresh if you'd like to try something new.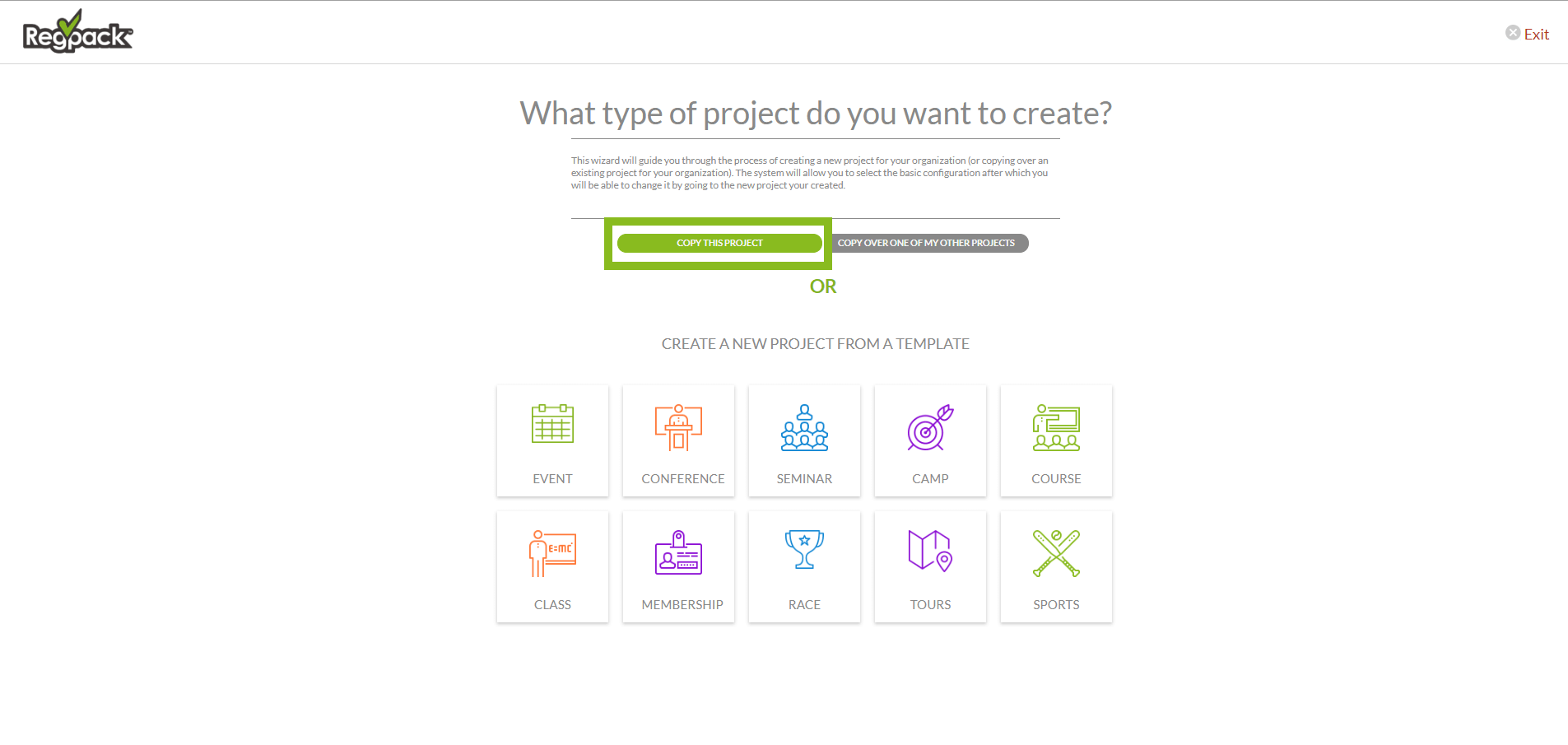 Once you've made your selection you'll need to make some final decisions:
1) Give the project a name and select optional Project Manager assistance.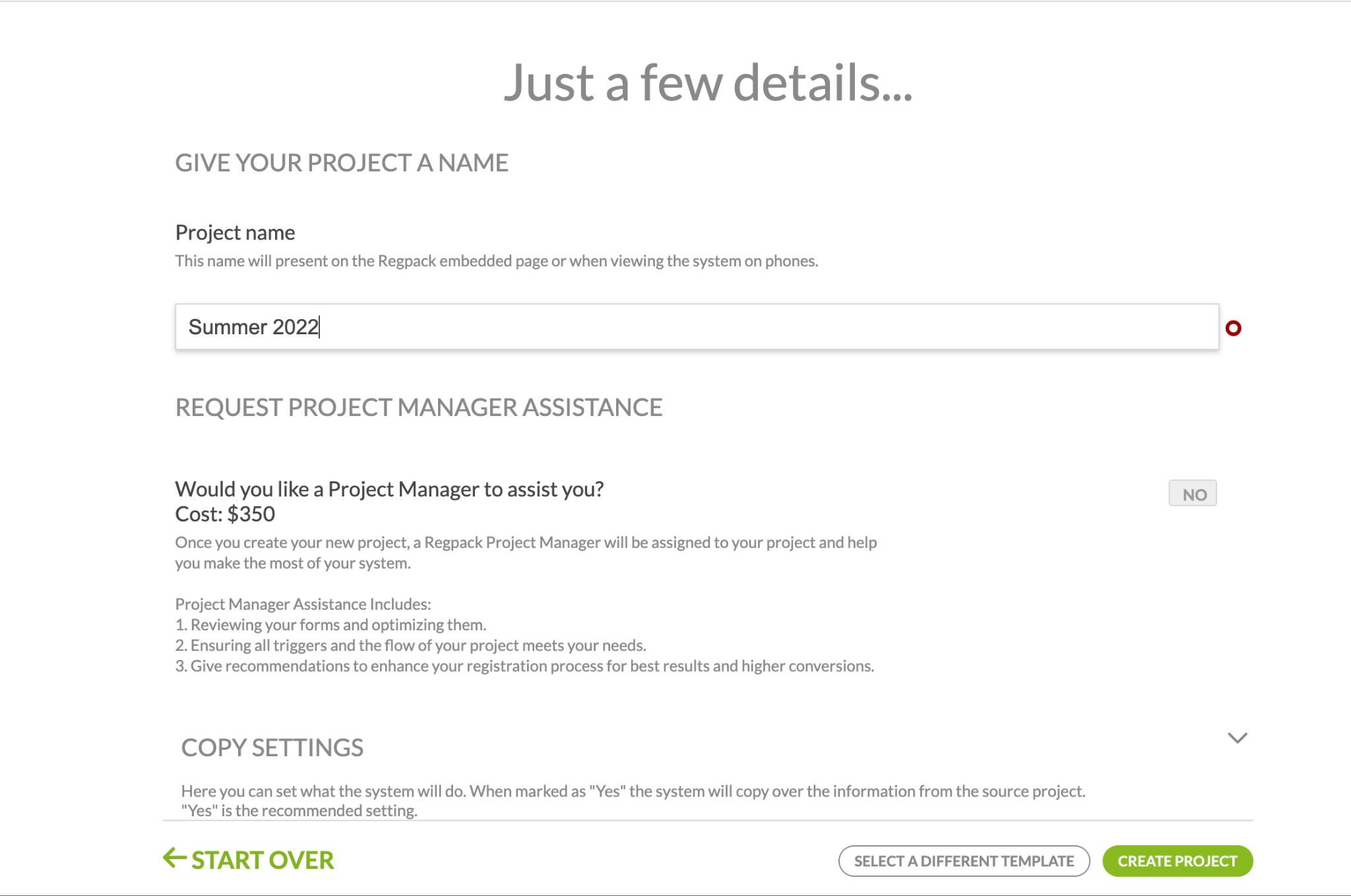 2) Decide what information you'd like to copy over from your original project into the new copy.
The default setting is set to leave everything copied in the new project, as they can be removed later on. This is helpful if the structure for your new registration is the same. Once a project is copied over, you can edit forms, and text fields, among other settings to update it for the current season. But you can still decide if there are certain features you don't want to be copied over.
Electronic Payment Processing Account

Payouts in the new project will continue to be will be deposited to the same bank account associated with the project which you have copied

User Statuses

Keep all of your current statuses which you have been applying to your applicants in their status box

Forms

Includes all of the fields on each of your forms

Products

Includes all of their associated settings (prices, quotas, categories, etc.)

Reports

Includes all of your report templates

Emails

Includes all email templates, including all tokens

Auto billing Plans

It will not affect your current users on auto-billing but will copy over your current plans

Scheduler units

Copies over your time units – note that dates will need to be updated

Triggers

Copies over all of your current triggers for emails, products, fields, etc… (highly recommended)

User Information Porting

Will port over your applicant's information for fixed fields (such as addresses, contact info, etc…). Variable fields, upon which things are triggered (examples could include grade, age, etc…) are left blank so that they can be answered again.

Note:

Users will not populate immediately as users in your new project, but if an existing user signs in, their information and data will automatically appear.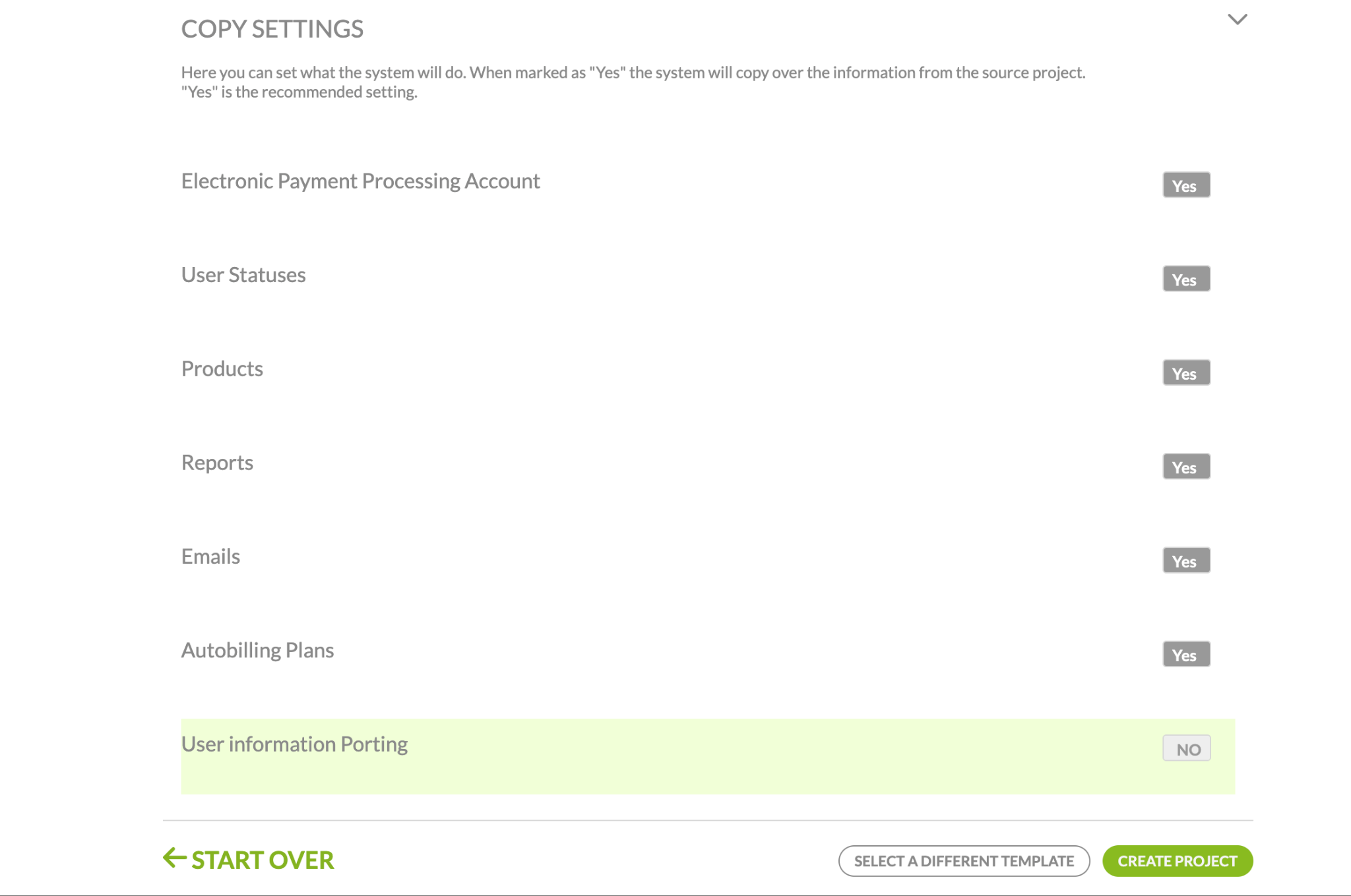 Click "Create Project", and you're finished!