If you have questions about how to build your next project, you can always email the support team at support@regpacks.com for advice.
If you'd like a Regpack Project Manager to build the project for you, there is an additional charge, and please allow 10 business days.
Here's how to request a Project Manager:
Go to settings --> project settings --> click Create New Project.

Select either copy this project, or choose a project template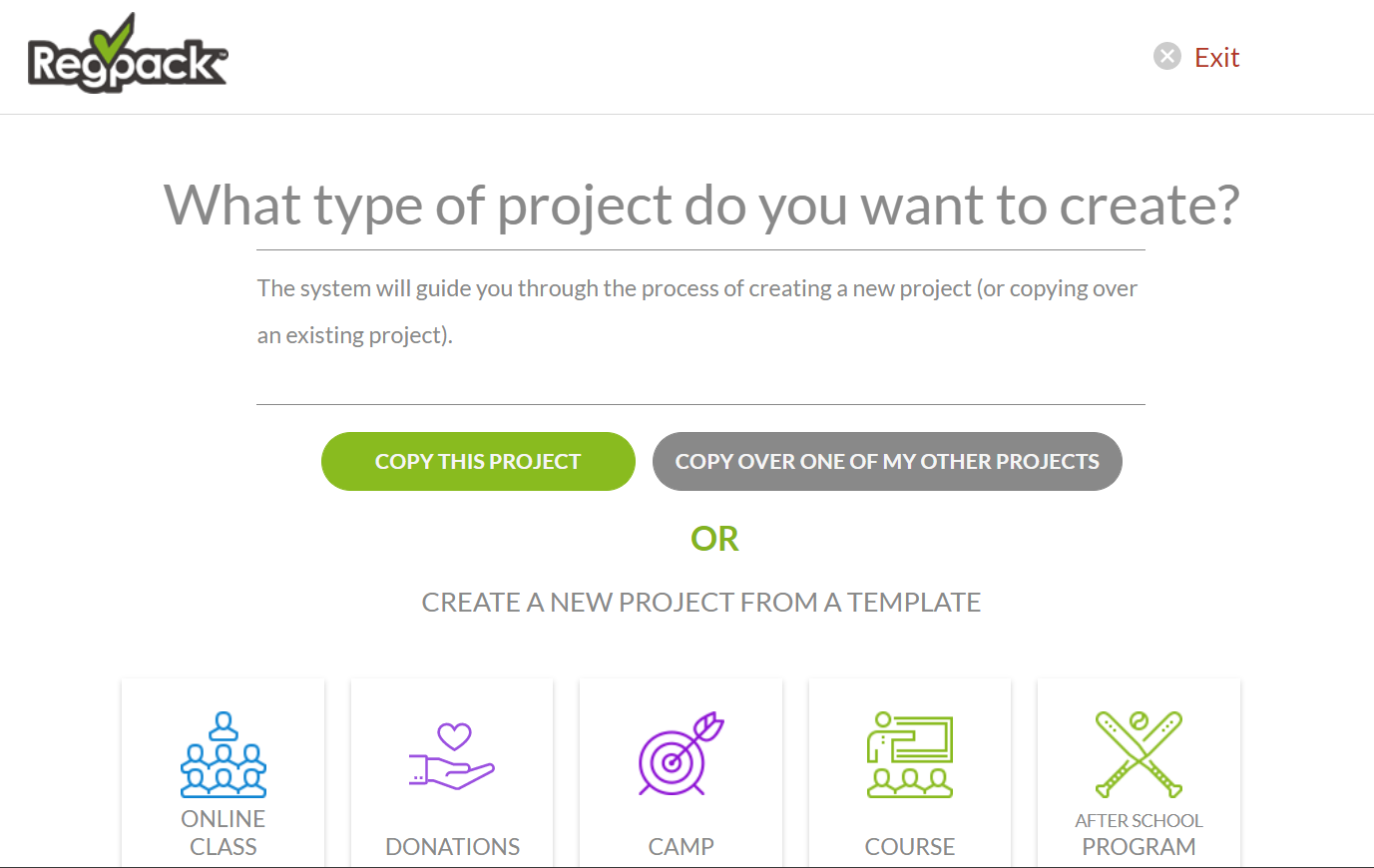 Once you have selected a template, you'll have currency options to select from. If you would like to use a currency that is not listed, please reach out to payments@regpacks.com.
Next, you can set up a merchant account for this project, use an existing one, or skip this step for now. On the next page, you can request PM Assistance by clicking the NO to change it to YES beside Would you like a Project Manager to assist you? before hitting create project!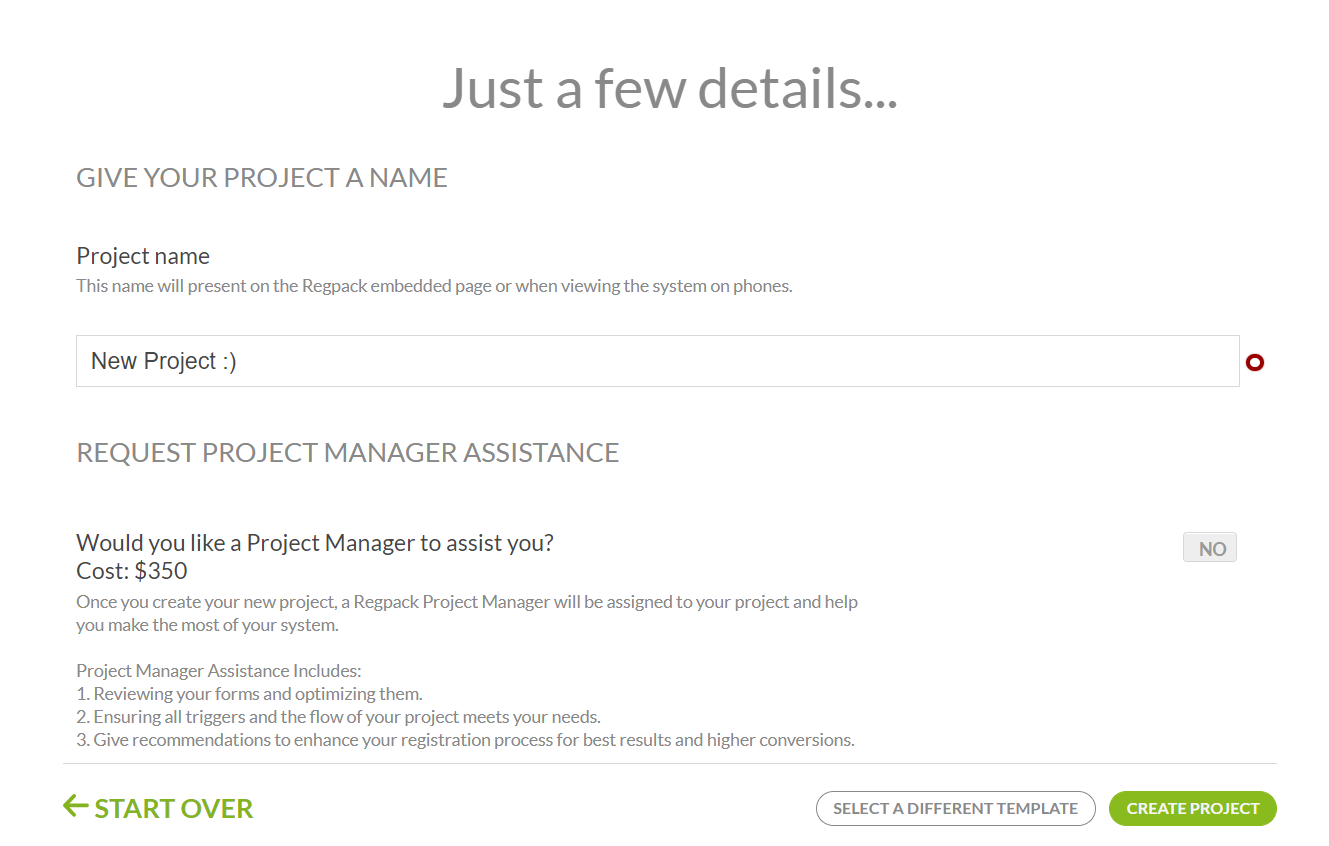 Once you're in your new project, click the Start working with your Project Manager button to send your Project Manager important details about your new project!