Super Admins and Financial Admins can pause or resume a user's Autobill Plan from the system backend.
In User Management, search for the user that needs their autobill plan paused, and click the "Autobill" tab in the side panel.
To pause the autobill plan, click "Pause Auto-Payments".
Pausing auto-payments will prevent the system from automatically charging the user. To collect the remaining balance, you'll either need to charge the user manually by processing the payment on the backend or have the user log into their account to issue payment.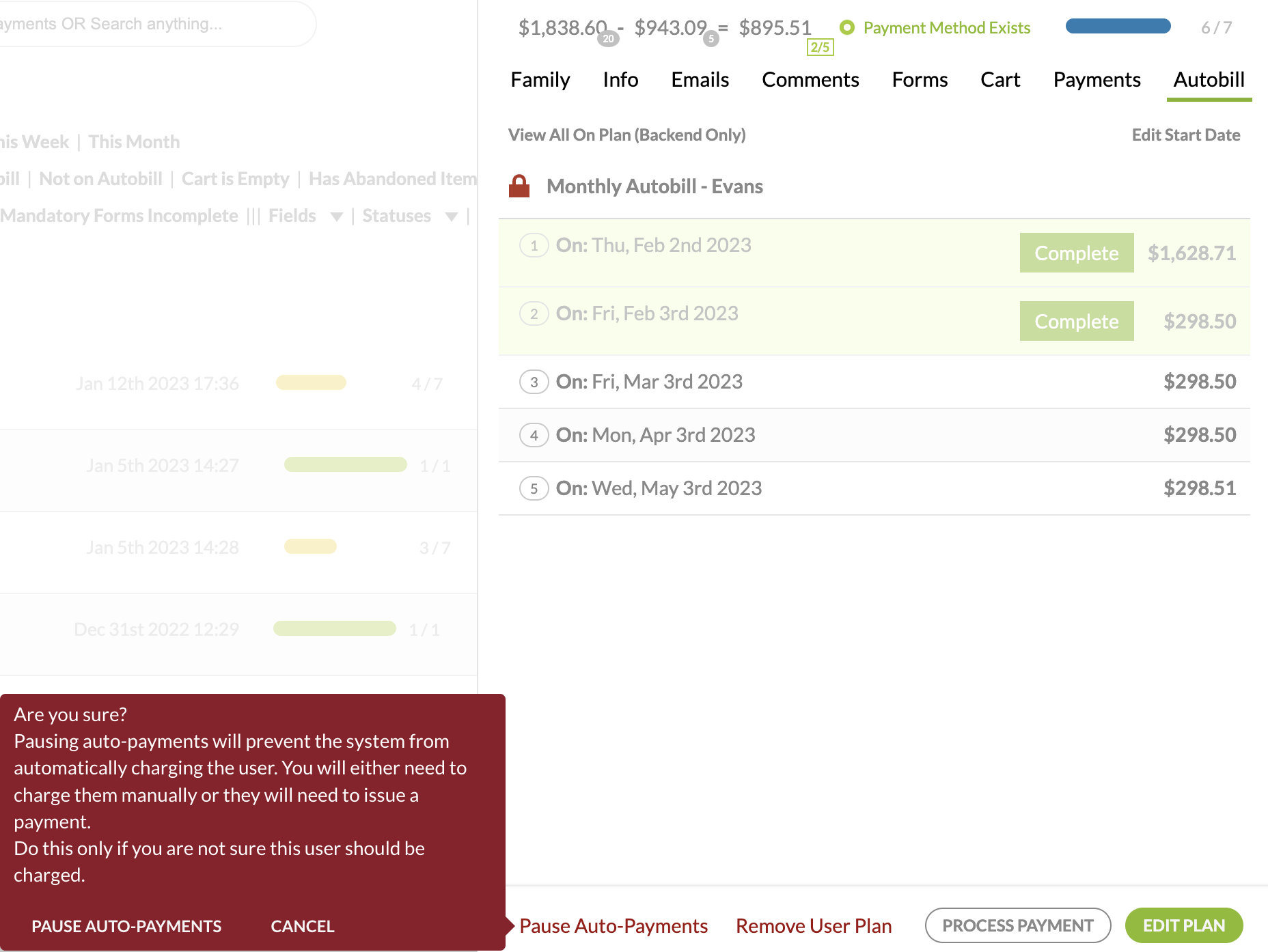 The autobill plan will remain paused until auto-charging is resumed.
To resume the autobill plan payments, click "Resume Auto-Charging Payments".
This will resume automatic payments for this user. Any missed/overdue payments will be charged immediately once auto-charging is resumed.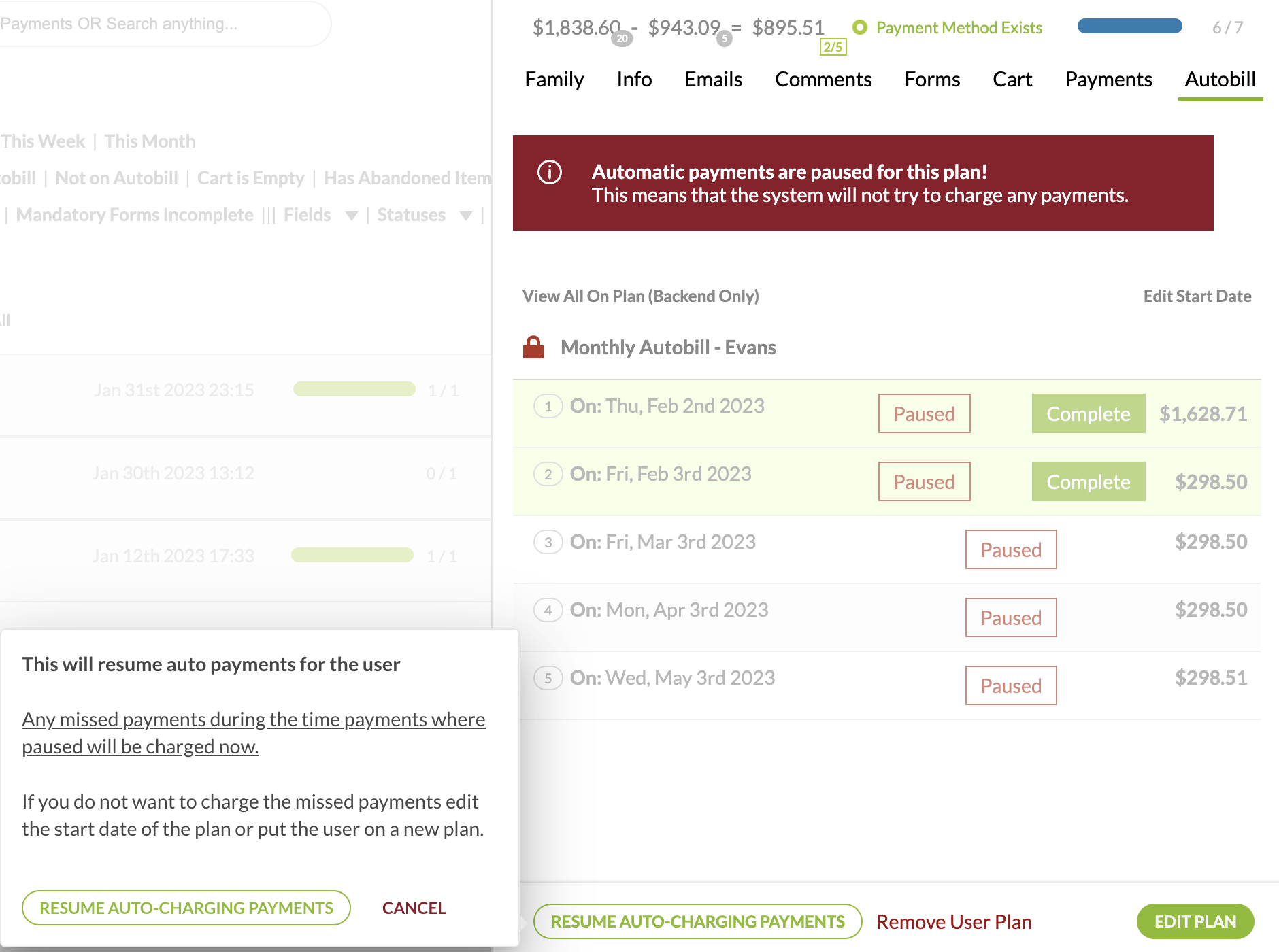 It is the admin's responsibility to inform the users when their plans have changed.