What is System Autobill?
Regpack will automatically offer installment plans for 3, 6, 9, and 12 payments at checkout to users not already enrolled in an Autobill plan. Details here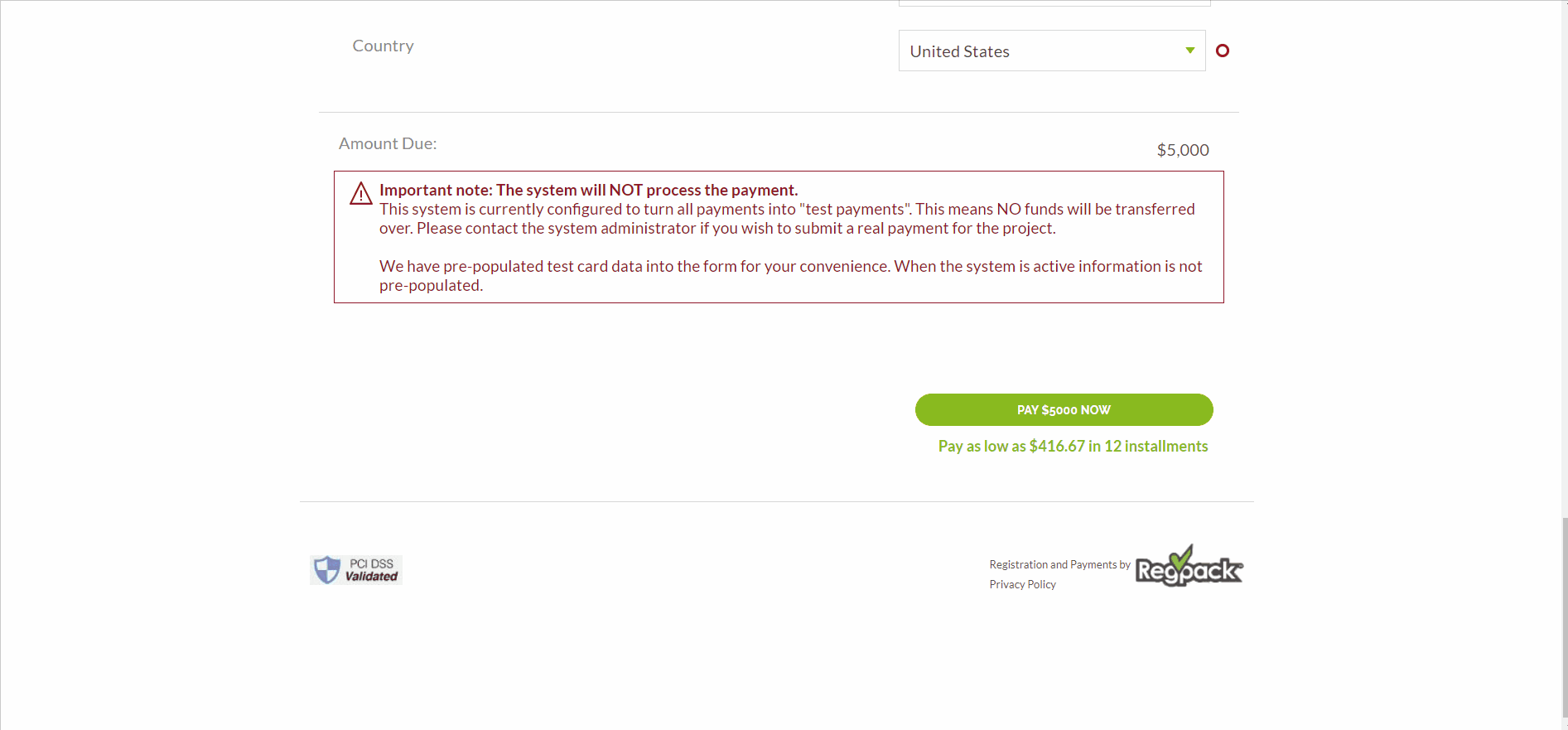 The number of payments the system offers will adjust automatically based on the end date of their product selection, and the total amount of the order. The goal is to ensure their balance is completed by the end date of the product. More details here
How to disable a System Autobill plan
Go to settings --> autobill --> click on the plan --> disable plan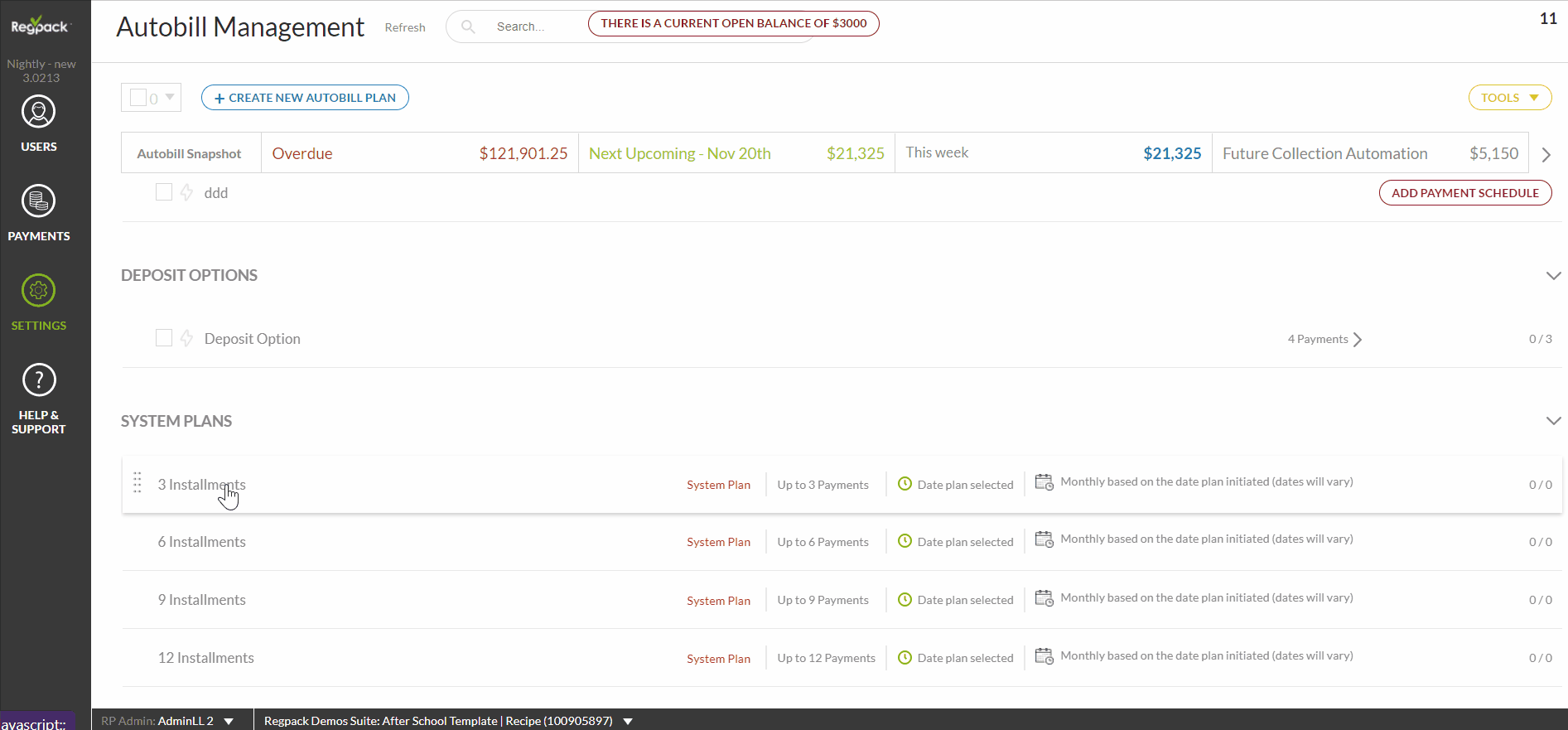 System autobill plans cannot be edited or added, but unique autobill plans can be created in settings --> autobill. Here's how
How to turn off System Autobill
To turn this feature off, go to settings --> project settings --> payments --> turn "automatically secure revenue by offering installments at checkout" OFF and save.