It's easy to search for and find a specific user in your Regpack system.
Note: If you want to find a group of users that meet certain criteria, it's best to use the "Filter by" option.
You'll begin in User Management. Click on the "Users" icon located on the left side of your screen.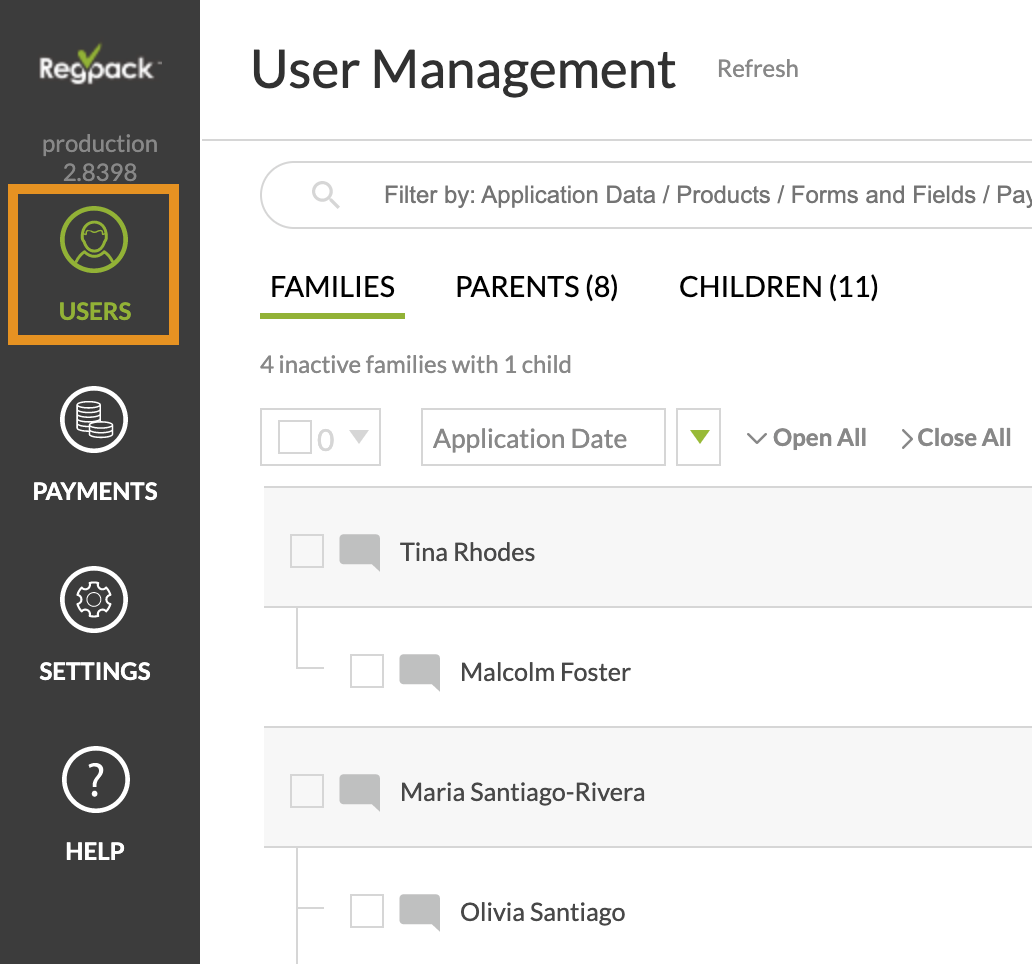 The search bar will be at the top of your screen.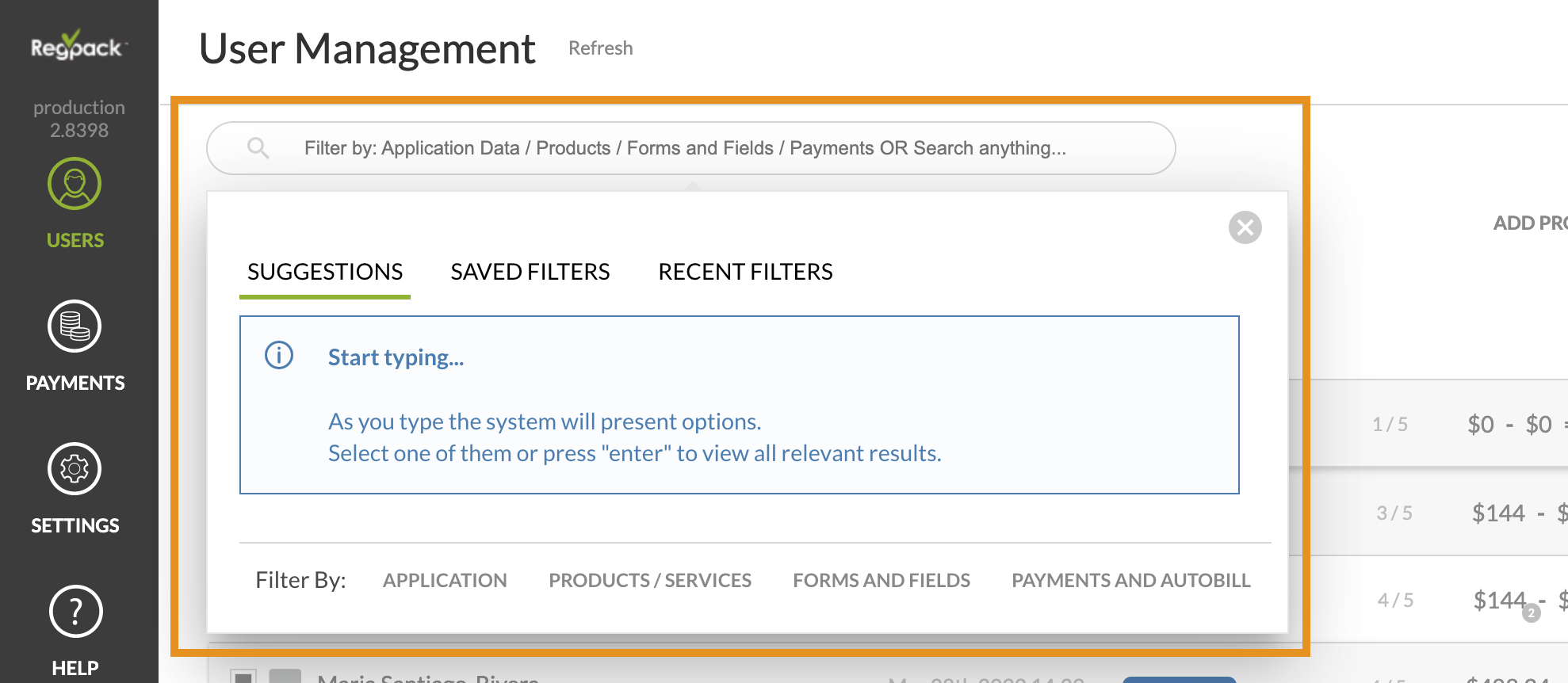 You can search by first name, last name, or email to find any of your applicants. Your search results will appear on the User Management Screen. In a family system, you can search by the first and last name of any parent/head-unit or child/sub-unit. The results will show all matching results to your search query from your user list.
Note: You cannot use the search bar for criteria beyond the first name, last name, or email address of your user. However, you can easily filter for specific users with specific data points that you have collected.
Example: In a Demographics Form you've created, you have a field for users to enter their state. Now you want to search all of the users in the state of New York. You'll filter by Forms & Fields -> Select the field you want to search by (for this it'll "State") -> type in the response (NY). Now you'll only see users who've responded to their State being NY.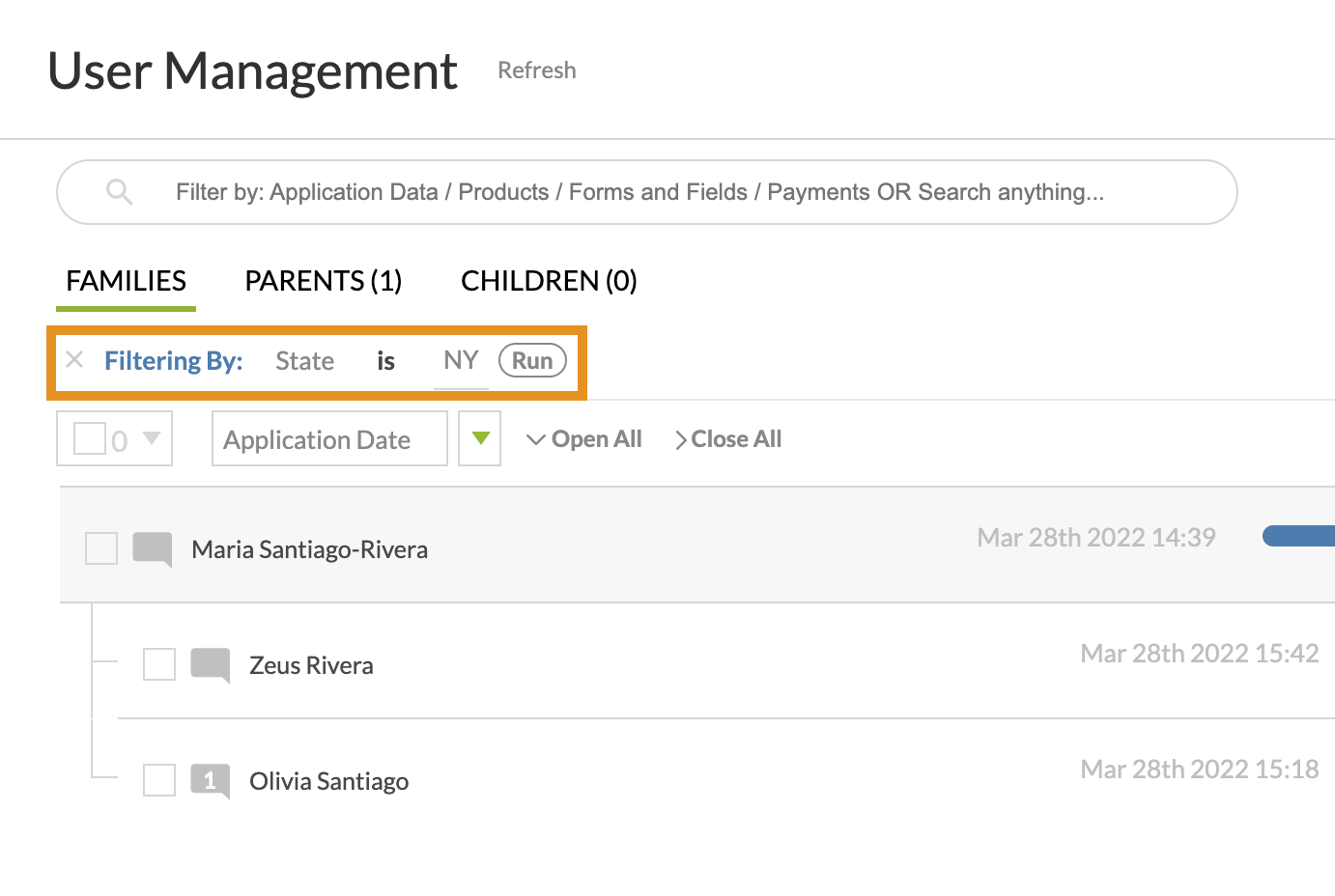 To filter your users, simply click the search bar and select the options you'd like to "Filter by". You can save the filter for future use if you'd like. You can filter for users by:
Application information includes application date, date of more recent action, application complete, and more.

Ordered products and services (including waitlists)

Which admin the user is assigned to

User status (including archived statuses)

Payments (including users who have a balance due, who have paid something, or need to be refunded)

Super Star designations

Auto billing

Forms (including users who have complete or incomplete forms)

Fields (including fields inside admin forms)