Navigate to User Management and locate and select your specific user.
A separate menu with your user's information will appear. Next, click on the "Forms" tab and click on the form you'd like to view. The form will open and at the top right you'll see "Form Actions"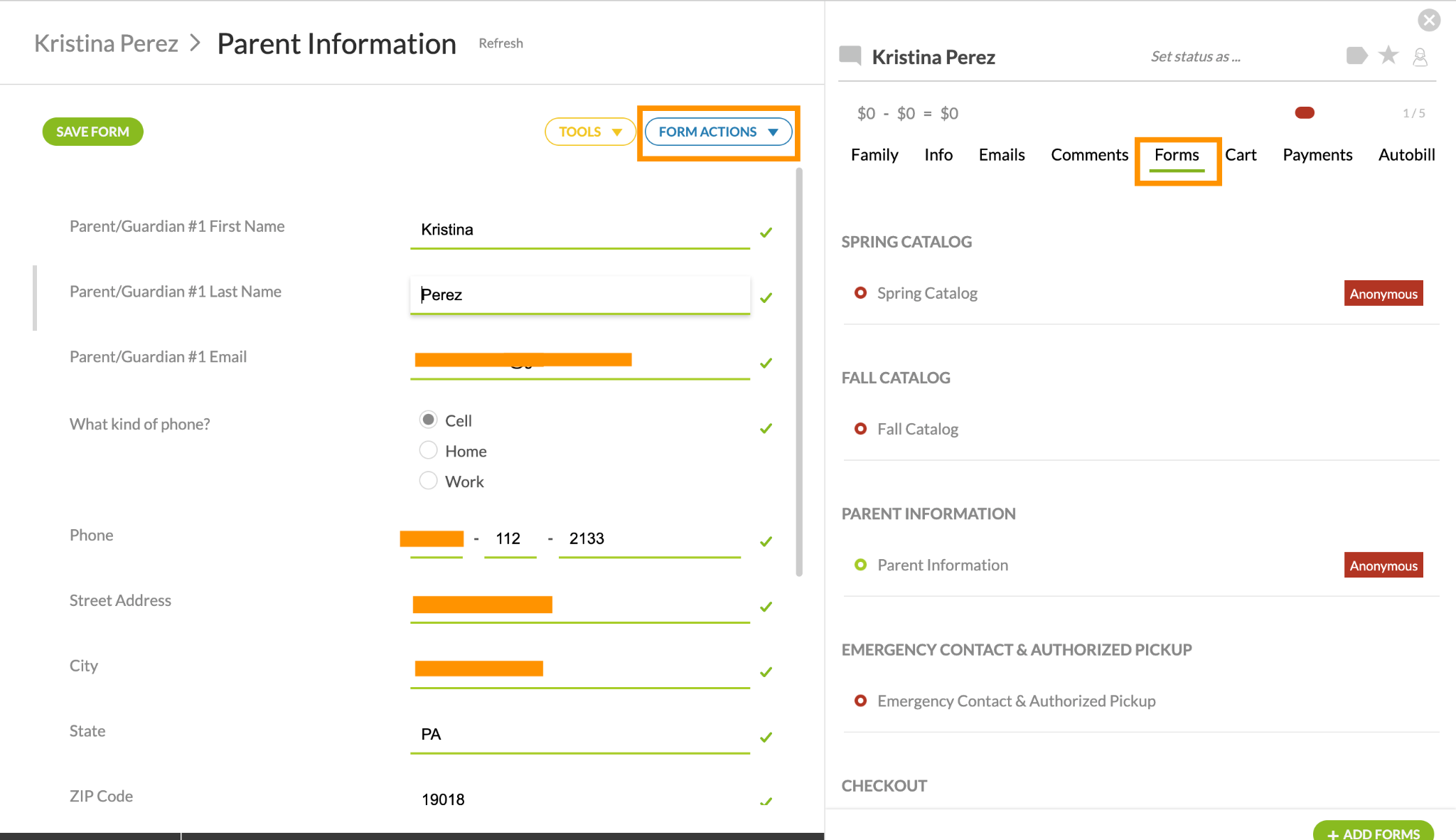 Click it and then click either Download Form or Download Application.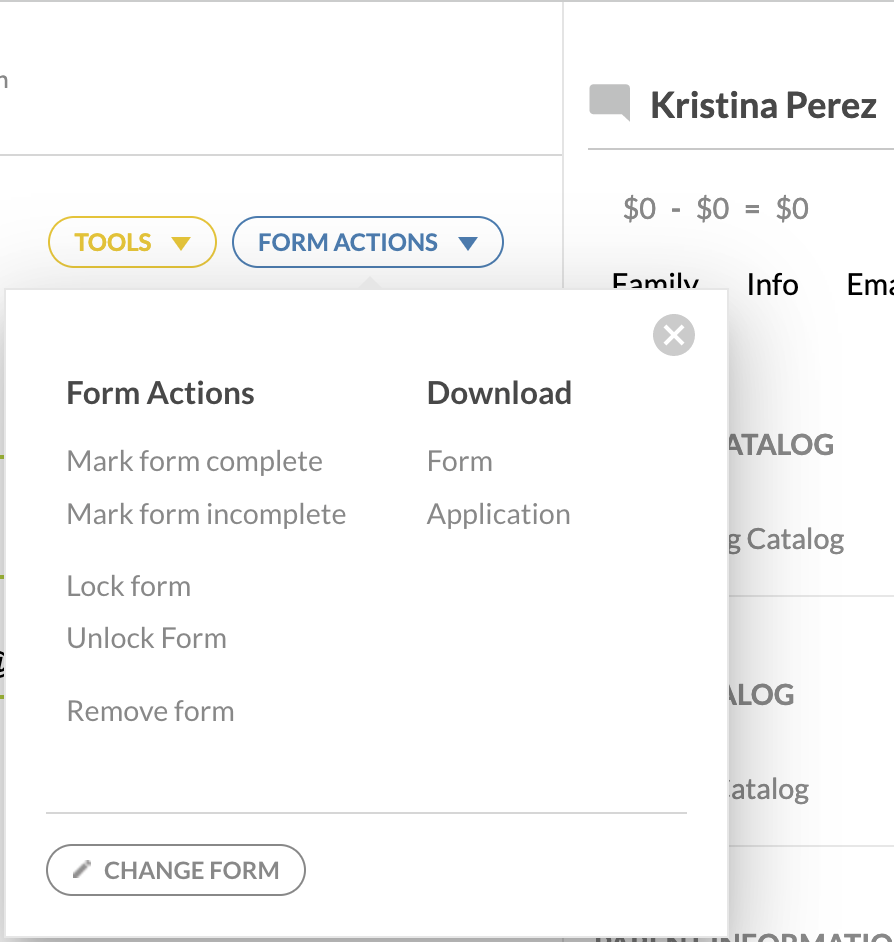 The download form will download the information on that selected form only. Download application will download all forms for that user.