It is possible to have multiple projects (or databases) within Regpack. You can create unlimited new projects for free, either by copying an existing project or by using one of our templates! To switch projects, click on the name of the project you're in to view the list of projects, then select the project you'd like to navigate to. This is located in the bottom left corner of the backend, to the right of your name.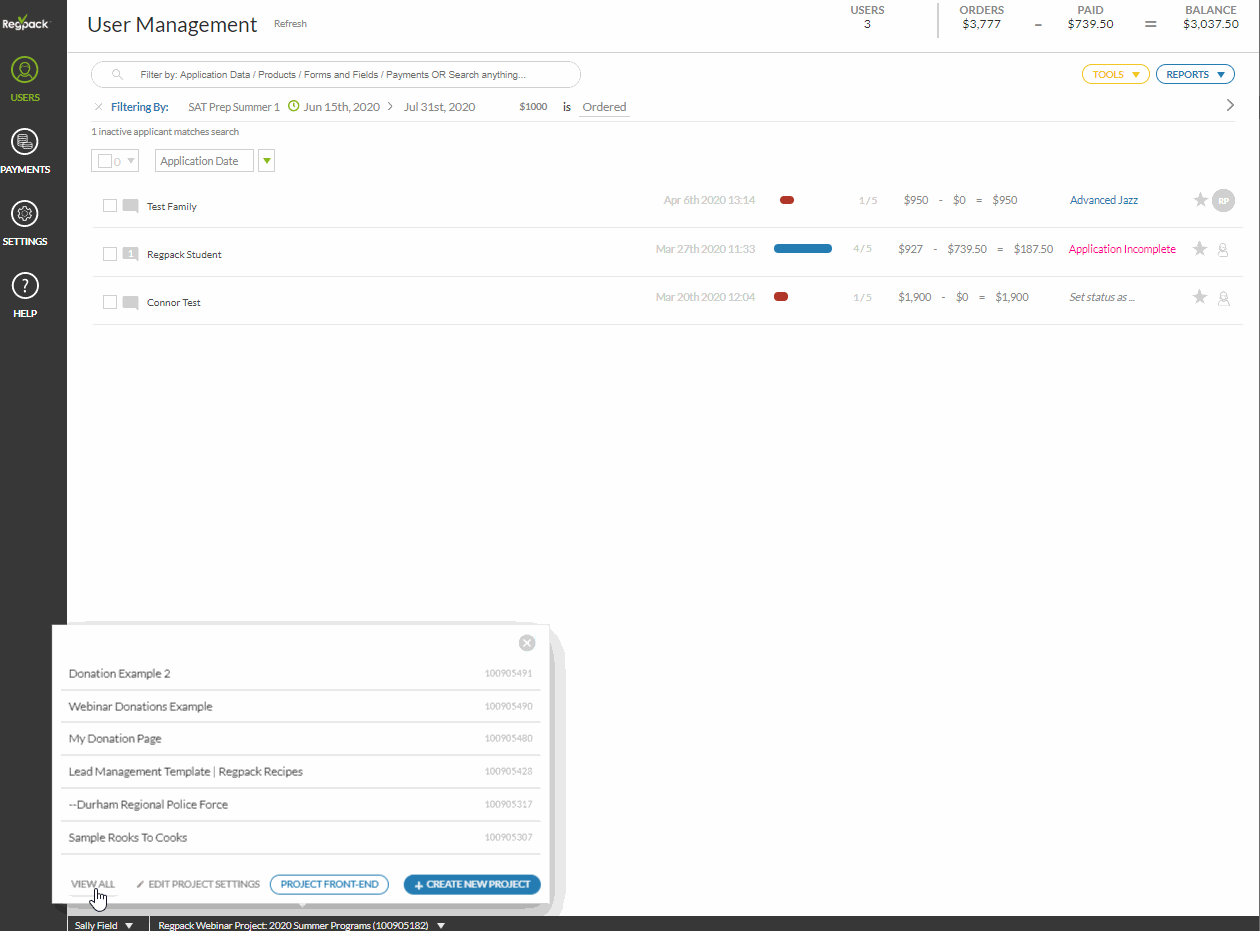 If you have more projects than are listed, click the "View All" button to display all of your projects.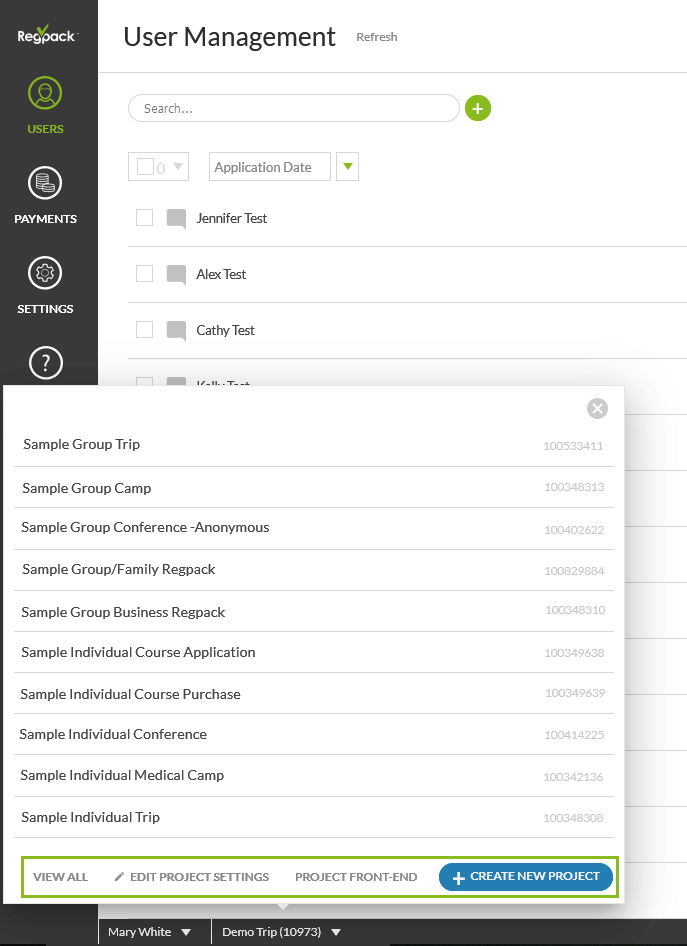 You also have the option to view inactive projects that you have access to, by clicking the "View Archived" button.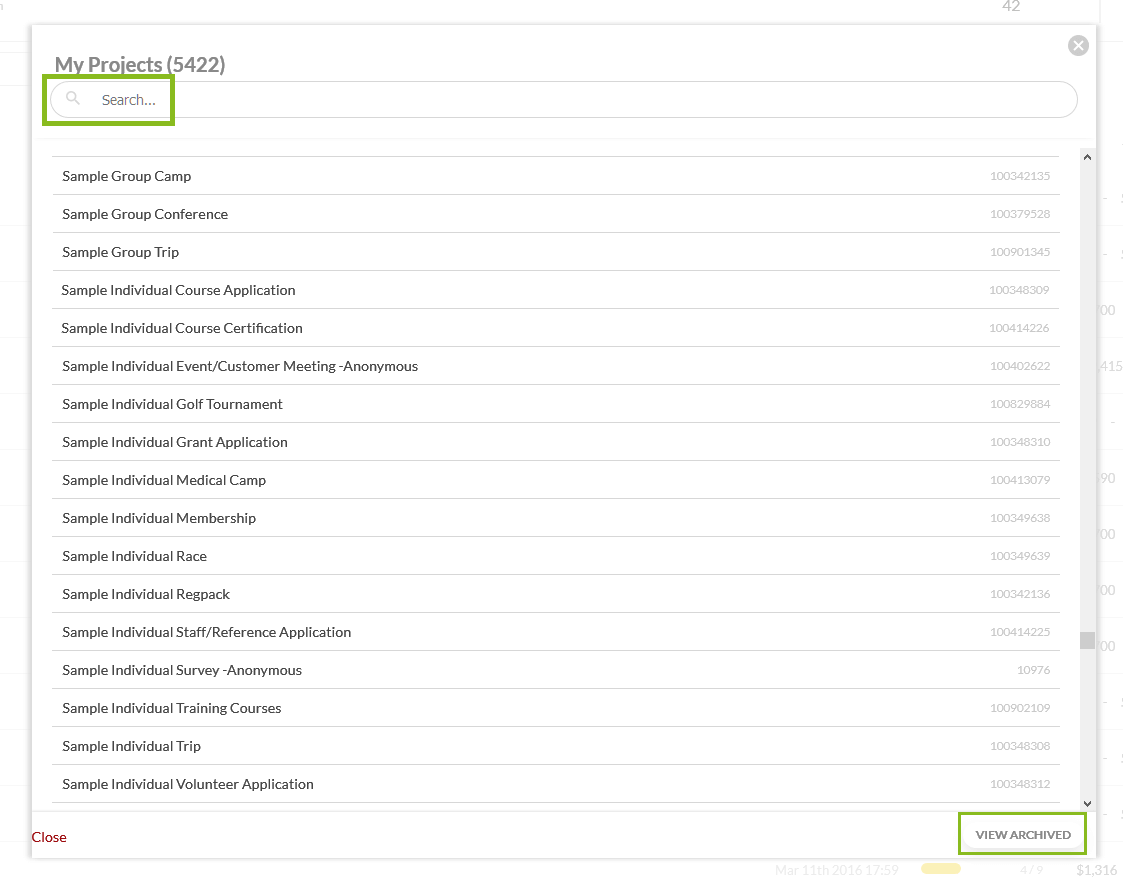 You can use the "Search" tool at the top to find your projects more easily. Note: If you have multiple projects, always check to ensure you are in the correct project before making edits or changes.