In group projects, there are 3 tabs in User Management.
Click one of these tabs to view a set of users before taking actions like running a report or sending an email.

Super Admins can change the tab names using the Applicant Naming feature, explained here.
Click the parents tab to send an email to the organizer of the group, or run a report on head units only.
Click the children tab to send an email for each sub unit account (one email per child, versus one email per family), or run a report on just sub units.
Families/Groups/Accounts tab
Click this tab to see all users in the project. The head units (parents) are highlighted in gray and the sub units (children) are indented and have a white background. In the screenshot below, Test T is a head unit and No Name Given is a sub unit.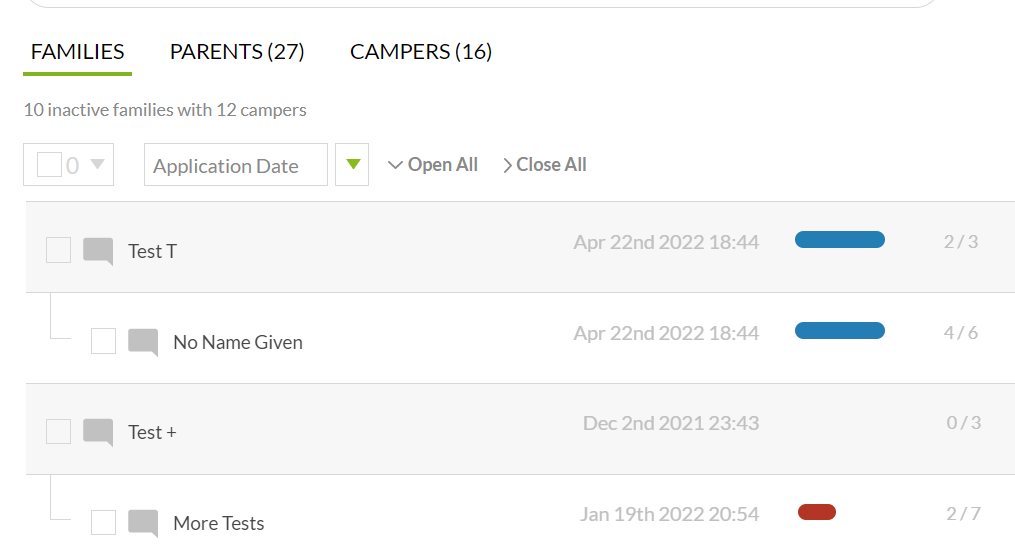 Parent/Account Holder/Coordinator
Click this tab to see all head units in the project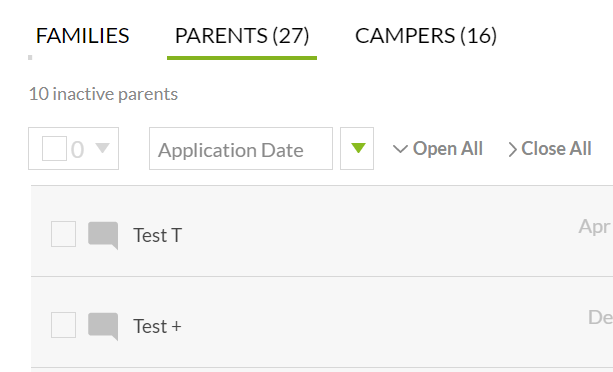 Children/Attendees/Participants
Click this tab to see all sub units in the project