Categories can help keep your products organized in the front and back end of the system. There are also some settings which you'll learn about below that can assist with managing your offerings.
Go to settings --> products --> hover over "create new product" at the top of the page and you will see the grey "create new category" button appear --> click create new category.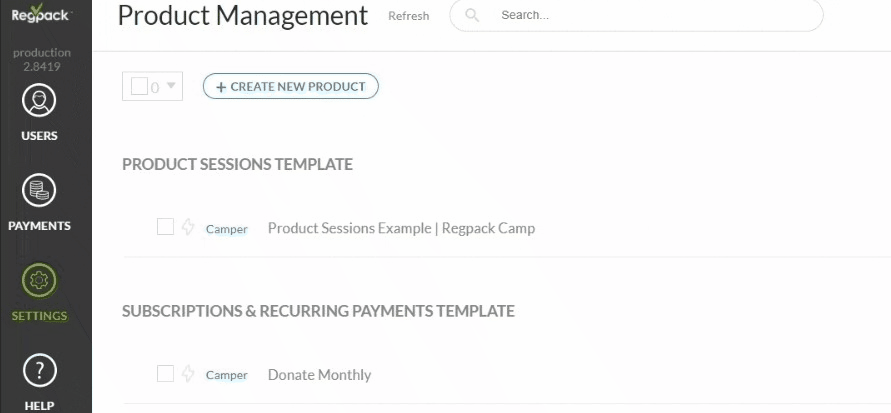 First you will create and name your category
Users will be able to select only one of the products in this category - Checking this box will allow registrants to only choose ONE product in this category. This option is useful when selecting from camps, classes, or events that occur at the same time.
Mandatory category - Checking this box will ensure that registrants are required to select something from this category before their application is marked as complete.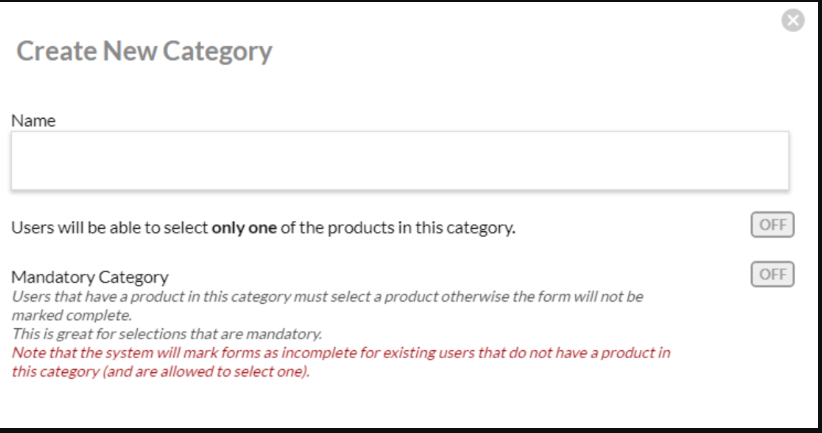 Category Quota Settings - This limits the amount of products registrants can order in the category as a whole as opposed to limiting individual products. This can be useful when registrants are attending as different attendee types but your venue has an overall seat limit.
Top/Bottom Remarks - Opening up these menus will bring up a text editor that will allow you to add text to the top and bottom sections of a category. The text you add to these will be visible to your registrants wherever you place the Product Widget.