First, navigate to User Management. Click on the Users icon located under the Regpack logo on the left side.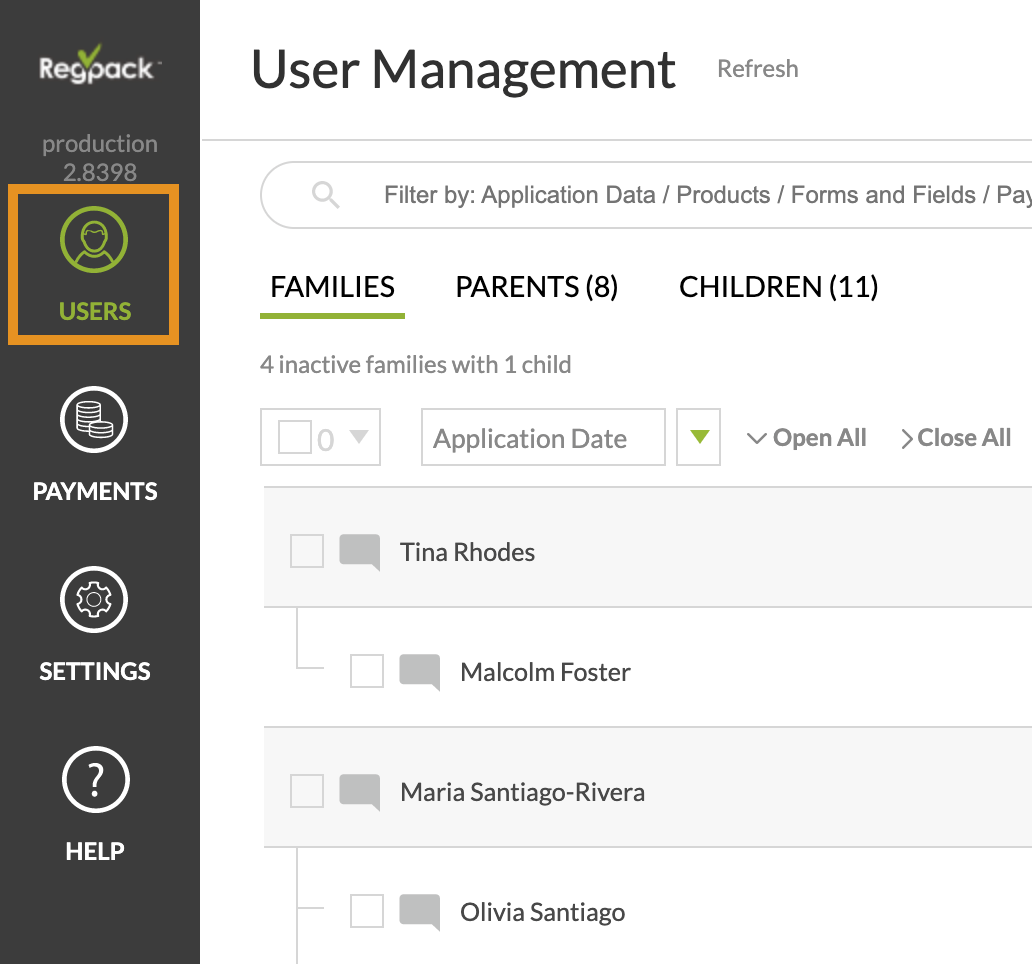 Individual entries have a check box located on the far left of their registration panel.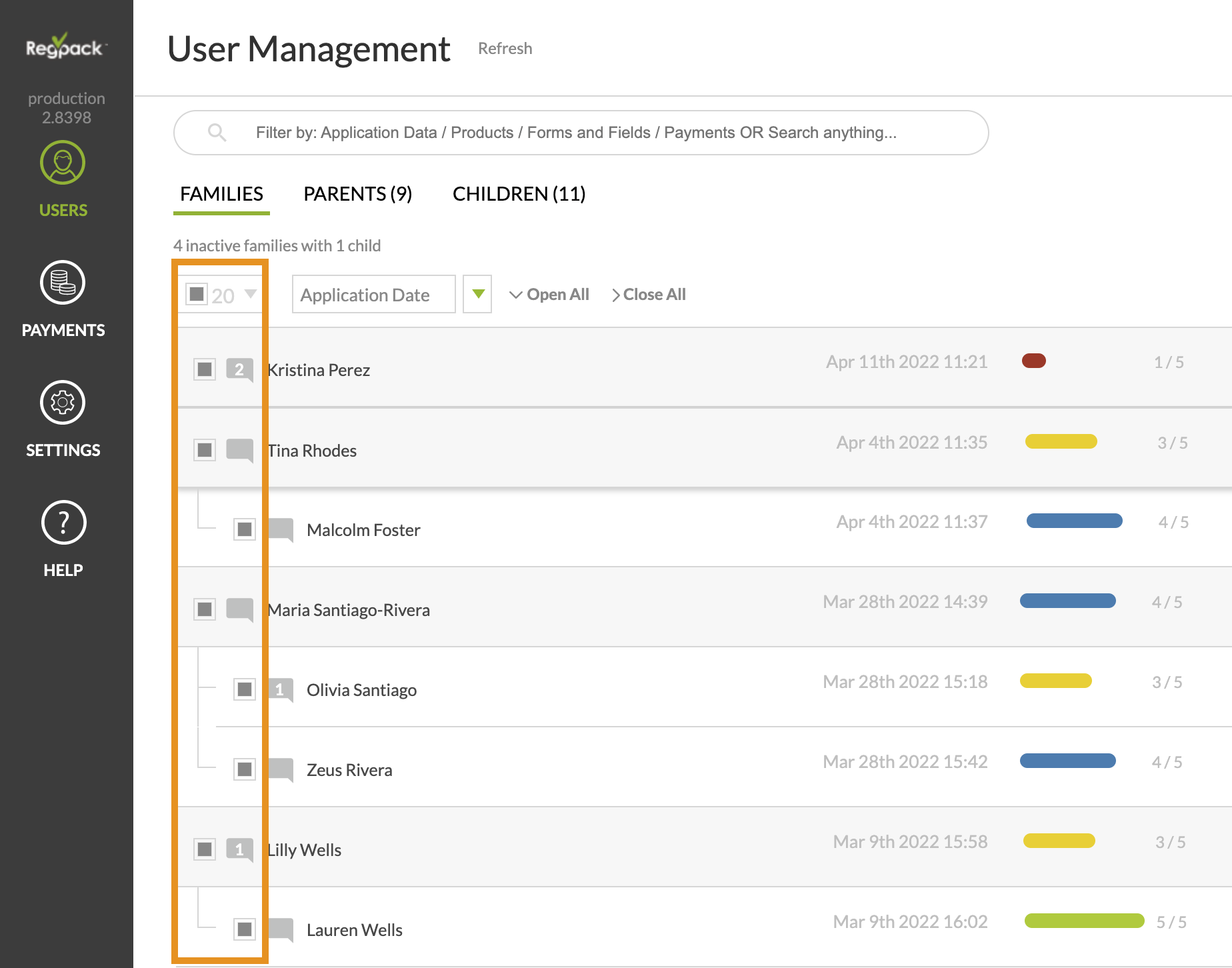 Clicking the box selects the individual users. You can select all users, one user, or certain users on that page.
Searching for and Filtering Users
If you would like to find a specific user, simply search for what you are looking for. You can search by their first and last name or by email. You can utilize the filtering tool to narrow down your search to users that meet your criteria. Once you select the user or users you want, you can perform a number of actions in the system, including: