Deskside Chat | August 7, 2020:
What is a group system?
A group system means one main contact has the option to register multiple people under one account.
This can look like:
Parent registering children
A company contact registering colleagues
One person registering a group of people for an event or training
It is possible for the main contact (head unit) to register themselves as a sub-unit as well as others. The forms page below shows the order the users will see their forms. Once the sub-unit forms have been filled out for the first attendee, the system will prompt the user to add another sub-unit (language customizable) or complete registration.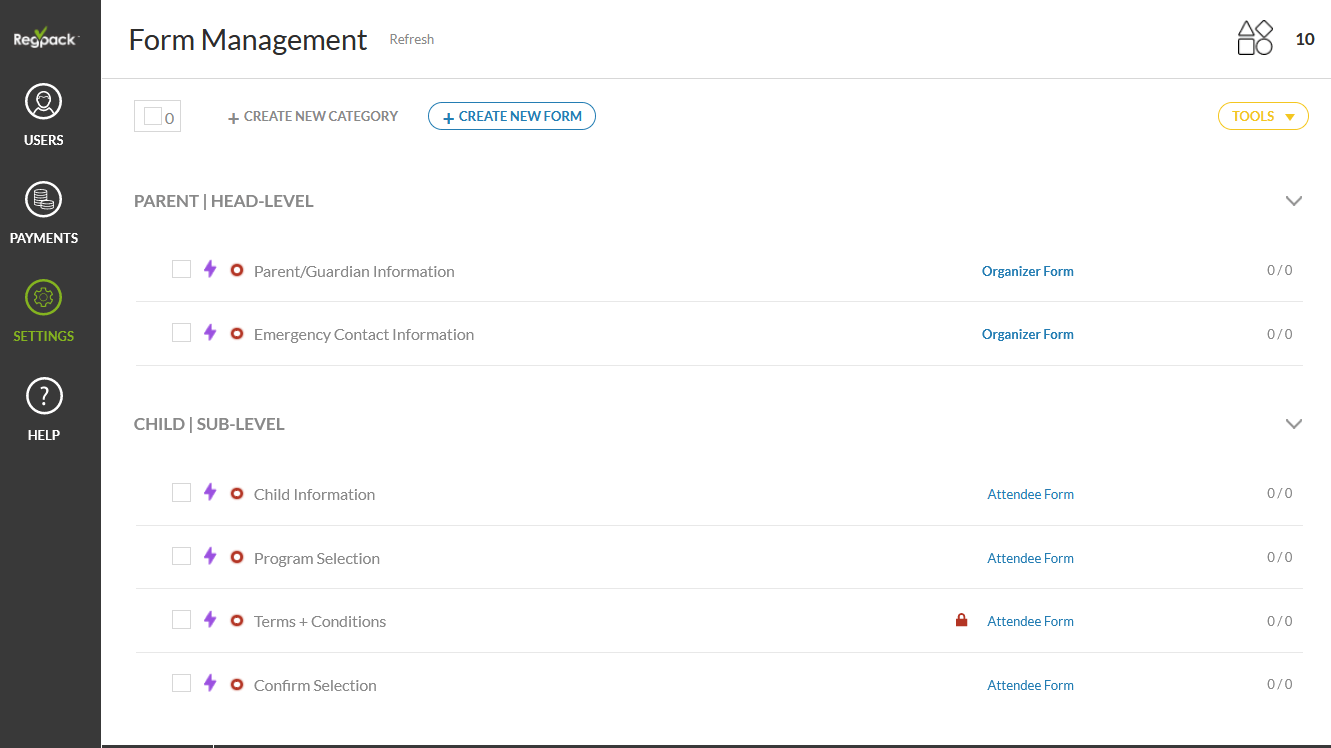 Forms on the head level that only need to be completed once per group, and then forms on the sub level that are needed for EACH sub level user.
Note: You can change the terms used in your system to best match the language of your organization in Settings --> Project Settings --> General tab --> Applicant Naming.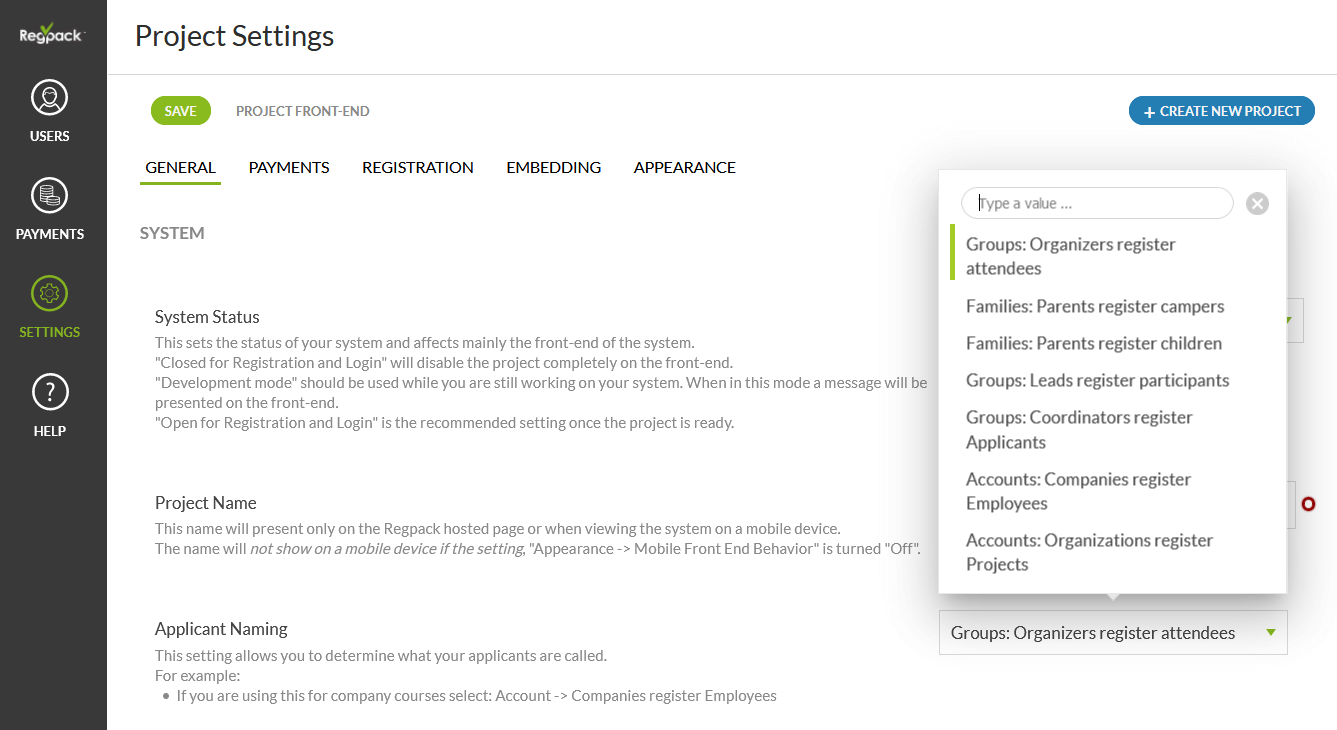 To change the text on the prompts in the system go to settings --> project settings --> registration tab.
Creating Products for Group Systems
Most of the time products in group systems should be on the attendee (sub-unit) level. This allows for a different "cart" for every user under the group account. For a camp, this might look like different sessions and/or age specific programs for each child. For a conference, this might be different session selections for every attendee. Each product will have a price associated with it, which the system will automatically total for each sub level user and can be paid per user or on one checkout form.
If you'd like to add products on the head-unit level as well, please reach out to our support team at support@regpacks.com for advice on the best setup.