Statuses are a convenient way to keep track of different sets of users. You can also use statuses in conjunction with triggers to send emails and add forms to users.
You will assign statuses through the User Management module.
You can use our robust filtering tool to find the specific group of users you'd like add a status to. Click the checkbox next to the name of the users you want to mark with a specific status. You can select them in bulk using the checkbox above the user names.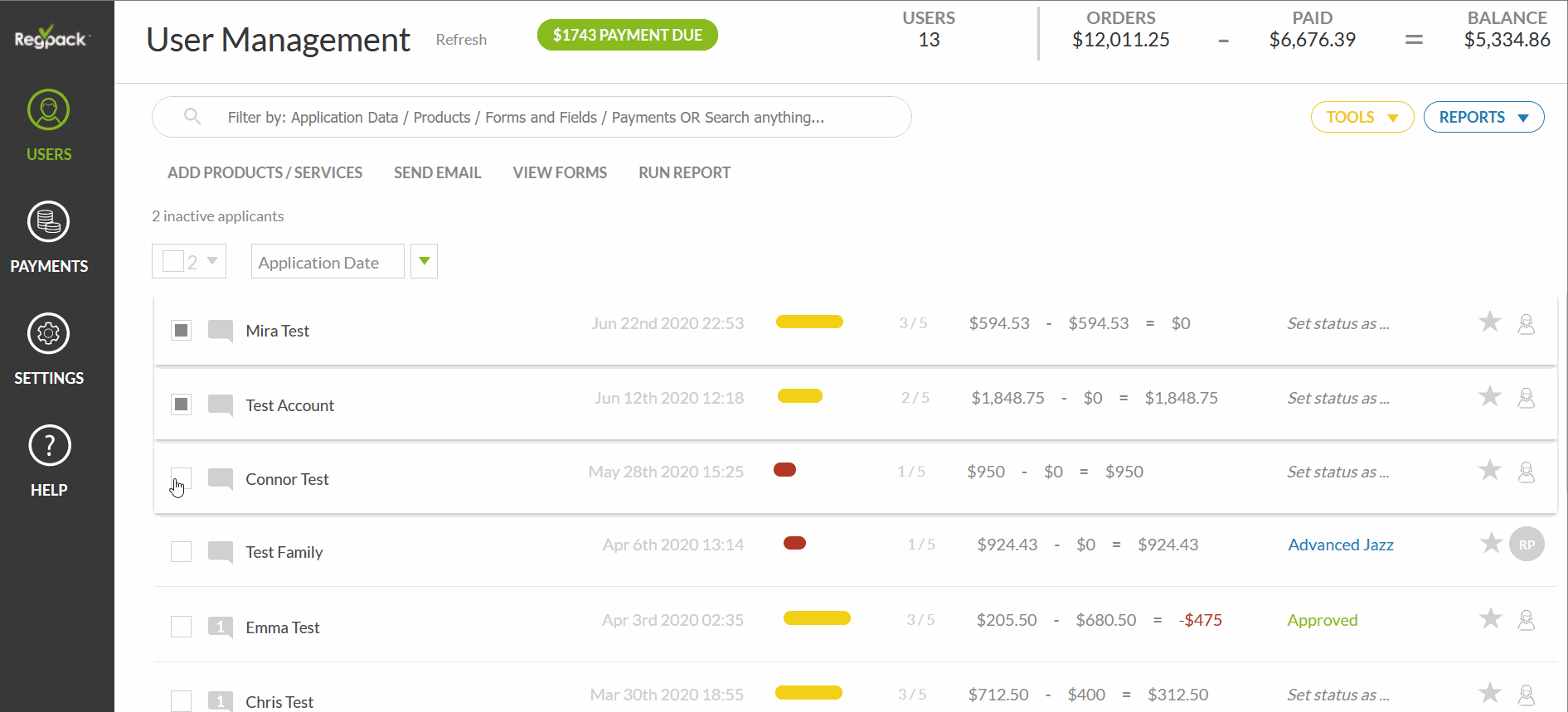 Click "set status as" next to any user's name and choose from your list of statuses. You can follow the steps here to create a new status.
An additional pop up message will appear stating that you have selected multiple users. Click the option to set the status for all users.