The calendly widget allows you to present your Calendly calendar for users to select a time and date. To learn more about Calendly and set up a free account, please go to: https://calendly.com/ Calendly helps you schedule meetings without the back-and-forth emails. It is very useful if you need to people to schedule time to connect with you. It connects to your calendar or your team's calendar.
Adding the Calendly Widget
Head to Settings -> Forms.
Hover over the form you wish to add Calendly to and click "Edit Form Fields."
Find the Calendly Add On under Widgets in the field menu, and drag and drop it to the position of your choosing within your form.
Enter the link to your Calendly and click "Save Field."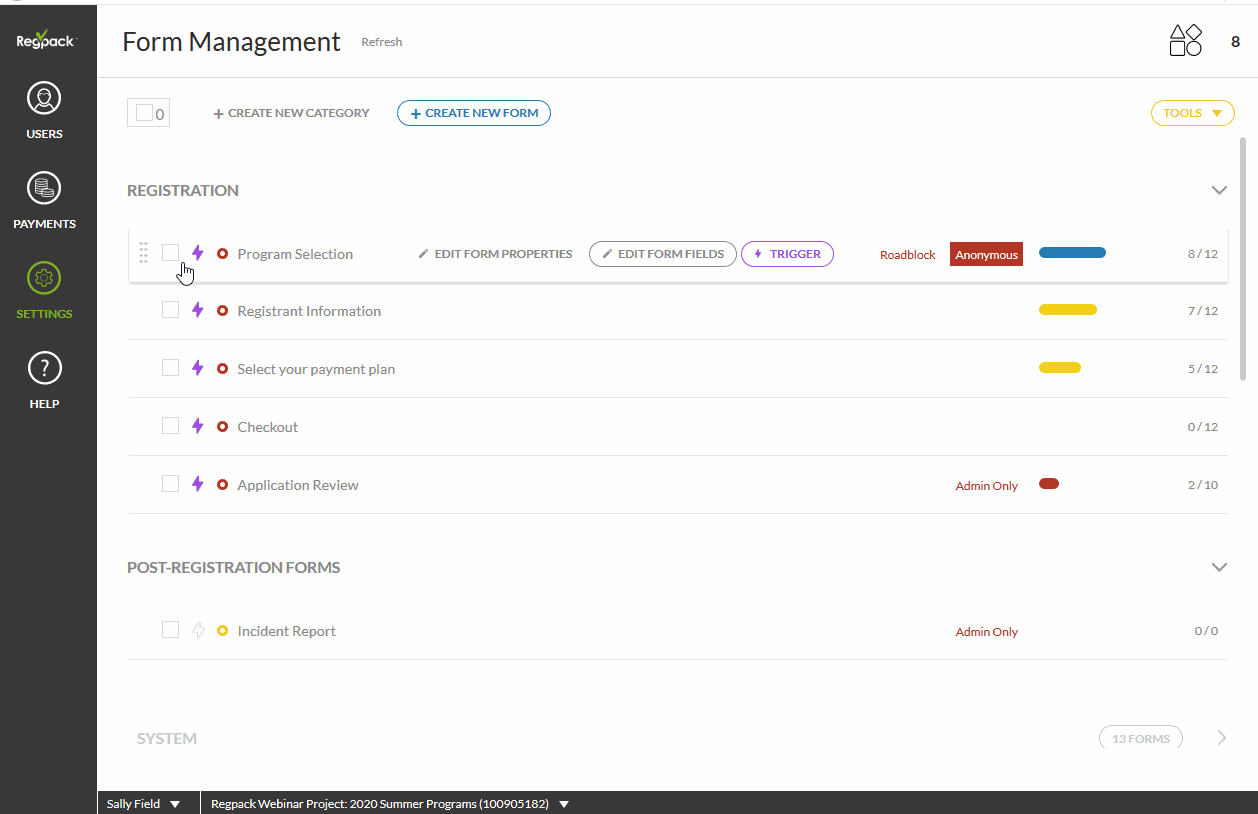 Field Options
Mandatory: You can toggle on/off whether your want the field to be mandatory in order for the form to be marked complete. If the field has a trigger on it, it will only be mandatory if the trigger condition is met.
Calendly URL: This is where you will enter the URL for your Calendly calendar.
Note: Calendly is a third party service. We have no control over the service and do not supply any type of support as it relates to your Calendly account. We've simply allowed for your Calendly link to show on a Regpack form. For any additional configuration questions and options, please reach out to Calendly directly.
Here is what it will look like in your project: