Here are some common questions about cancellations
Can I issue a refund or cancel payment from an applicant using my Regpack account?
Yes. If an applicant made a payment electronically, a refund can be issued in your Regpack account only after the payment has been captured. If the payment is only authorized, it can be cancelled completely. Refunds can be issued on payments made within 60 days of the payment date.
How to issue a refund/cancel a payment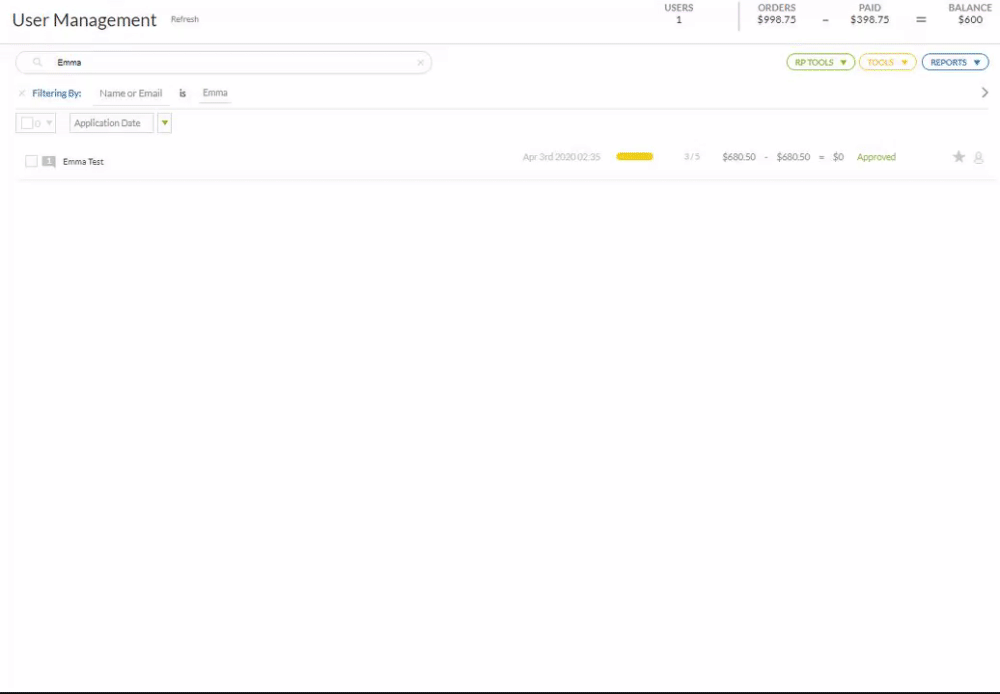 Do I have to refund the entire payment or can I issue a partial refund?
You can issue a partial refund! Here's how
Do I have to refund users if I cancel an event, or can I allocate the payment to another program?
Payments in Regpack allocate to products in the user's cart. If a product is removed, the funds remain on the user's account as a credit and will be applied to a new product placed in their account. The default setting is for products to lock once they're added to the cart, so admins would need to replace the products.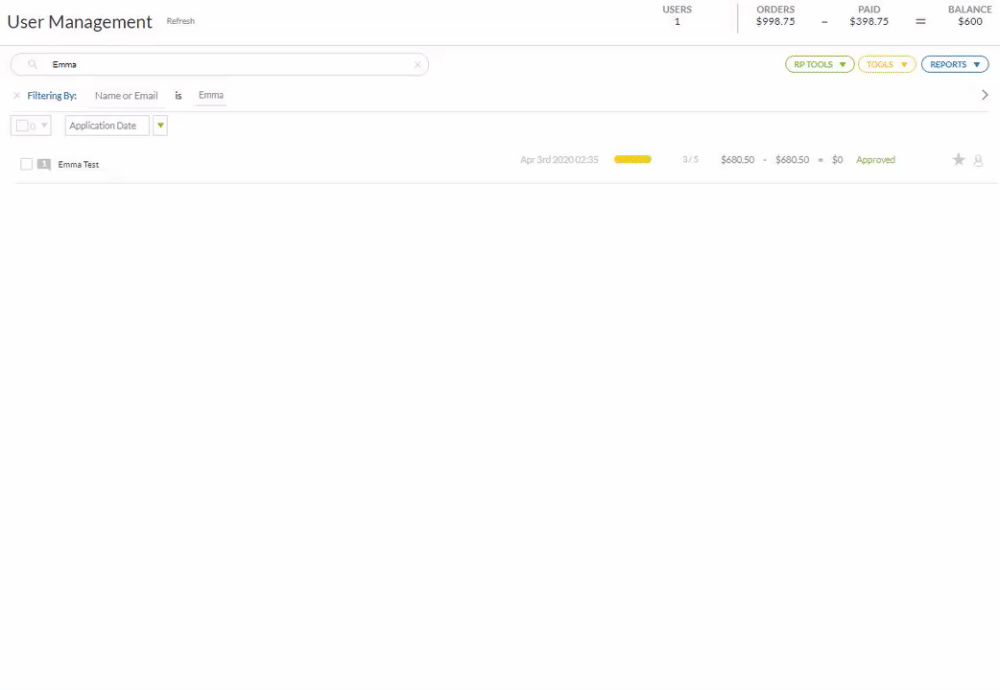 Can I issue a refund or cancel payments for more than one person at a time?
Because refunds and authorizations are tied to individual Payment ID's, refunds can only be issued one applicant at a time.
Why am I getting an error that there are no funds in my account?
When a payment is made, the payment processor will hold your funds until your next scheduled payout date (daily, weekly or monthly), during which time refunds can be issued from the funds in the merchant account. If the funds have been transferred and no additional users have paid, there are no funds in the merchant account to cover the refund. At this point, you could either transfer funds to the merchant account, wait for additional users to pay and replenish the merchant account, or refund the user outside of Regpack.
Is there a charge for issuing a refund or cancelling payments?
No, there is no charge to issue a refund or cancelling payment. The processing fee is assessed when a payment is captured, but refunding the processing fee is determined by the merchant provider and/or card issuers. Regpack does not have the ability to refund processing fees after they are captured.
Can the merchant provider help me with my payments and refunds?
Any refund over 60 days must be handled directly by the merchant provider. Chargeback decisions are decided by the merchant provider. Please reach out to our payments team if you have questions at payments@regpacks.com
I have a user who issued a chargeback. What should I do?
We have a whole post about chargebacks, including how to dispute them and what next steps are, which you can read here.
Feel free to check out our knowledge center for more information on managing payments in your Regpack account or reach us at payments@regpacks.com.