Filters are a way to quickly narrow down the payments that you're viewing based on a common data point. Need to find everyone who has paid with a credit card? Filters make these tasks easy.
To filter payments in your Regpack system, click "Payments" on the left side of your screen.
How to Create a New Payment Filter
Start by clicking into the "Search" bar at the top left of the screen, then click "Payments" at the bottom right of the submenu. You can also simply start typing to narrow your selection.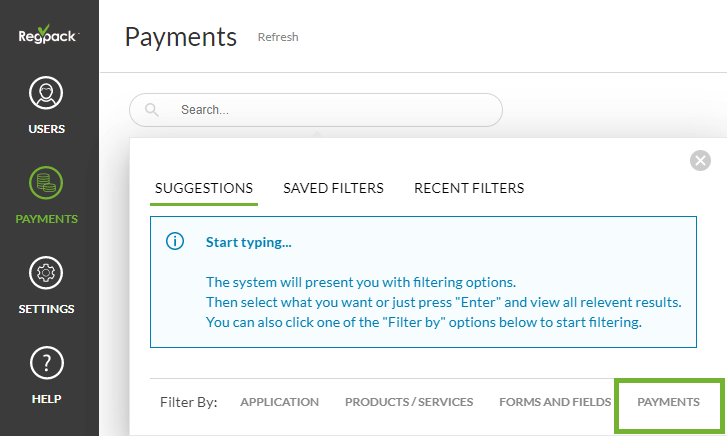 Click the type of information that you'd like to filter — for example, Payment Method. Each option has a description below it to help you access the correct one.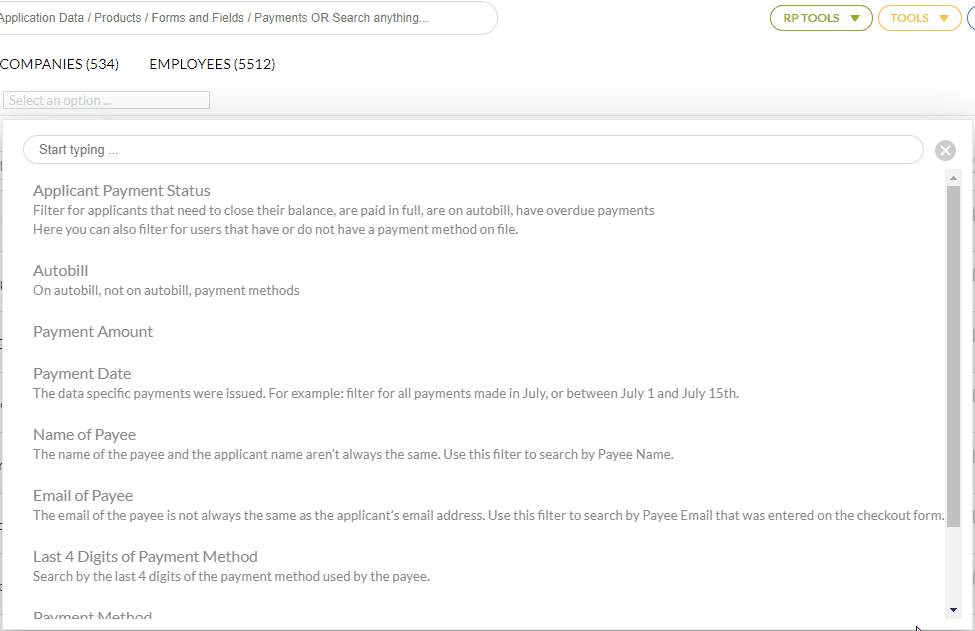 Add Additional Payment Filter Conditions
Once you have selected the type of information you want to filter for, you can then add additional conditions, such as products ordered or specific data from a form if needed. Here's how
You can even save a filter if you plan to use it often. Here's how