The system will not completely delete users from a project, but you can remove users from your active user list by applying an inactive status to their account.
Inactive Users
You will still have access to their information
Inactive users' orders and payments will not be included in project totals
You can create statuses to categorize users and mark them inactive
Assigning an Inactive Status
In User Management, select the user(s) you'd like to set as inactive -> click "set status as" -> select an inactive status -> click "Yes" and then confirm to set the status.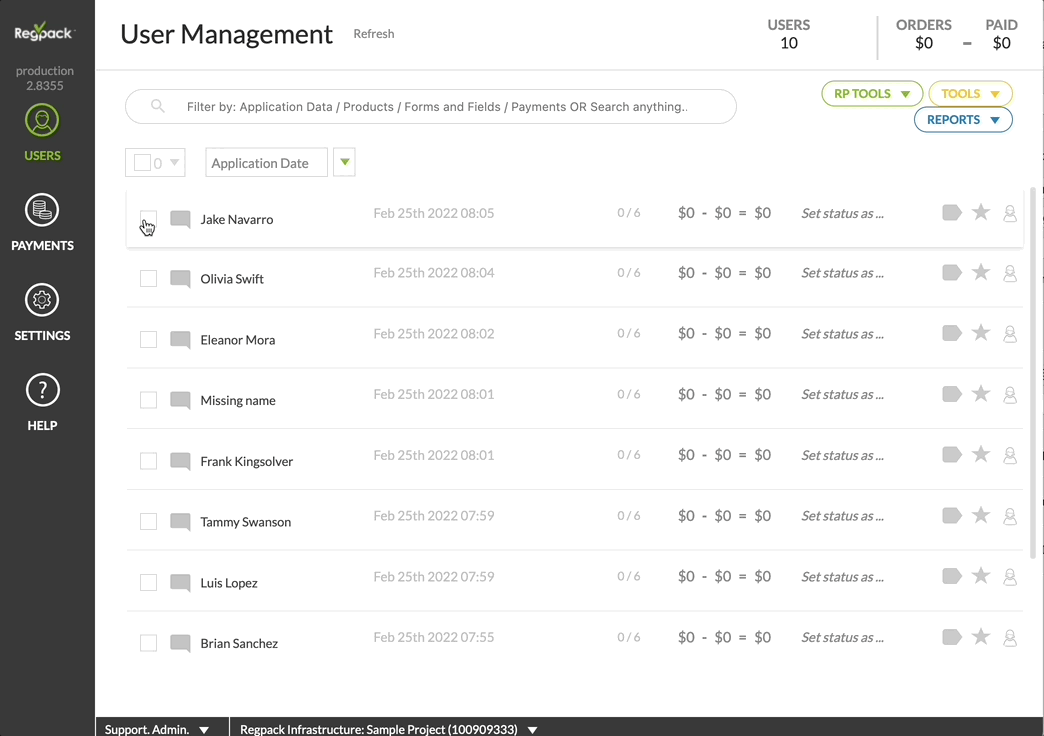 To restore inactive account(s), view your inactive users -> select the user(s) you'd like to restore -> click on their current status –> click "remove status for this user" -> click "Yes" and confirm the action to restore the account(s).