Once a credit card or eCheck has been saved on file, it becomes encrypted and cannot be changed in the back end. The saved payment method must be replaced if you'd like to update the saved card on file. To change the user's payment method, click on the center number by the user to view their "Payments" tab, which displays a list of their transactions. Then click the "Process Payment" button.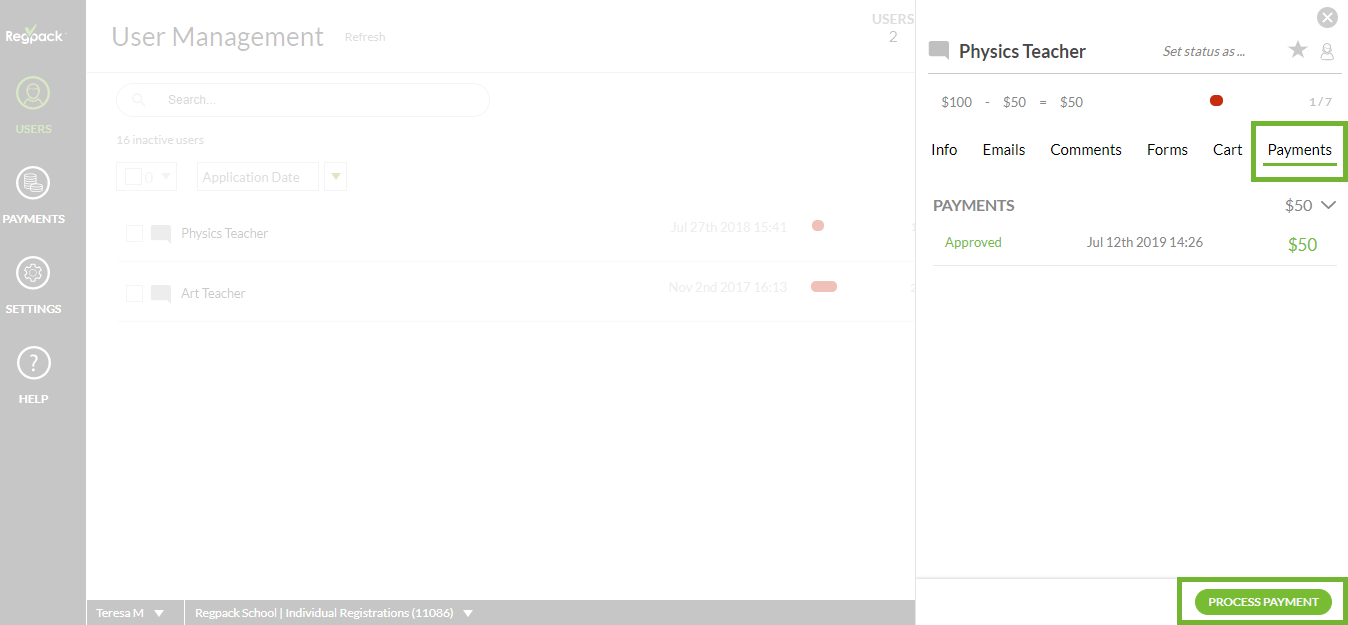 Enter the payment information, and click "Issue Payment" then confirm to process the payment and save the new payment method.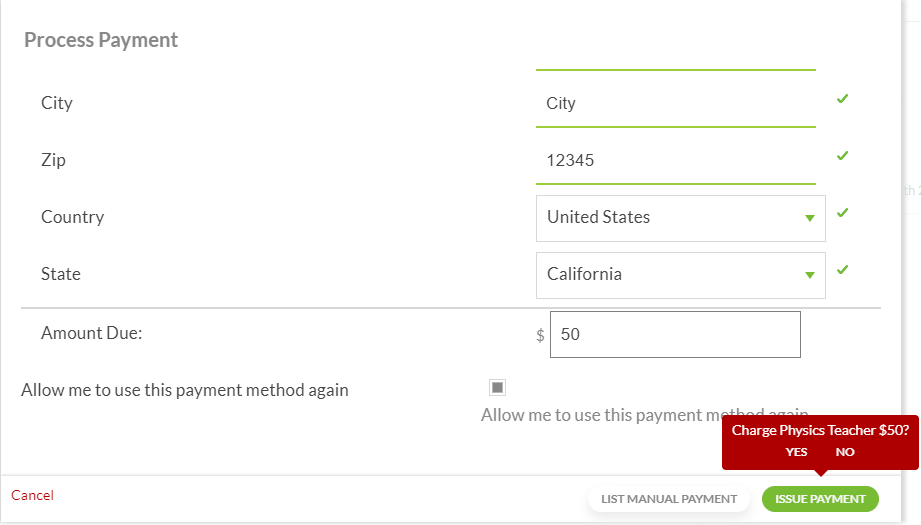 Note that you will not be able to adjust the payment method until the user has a balance due. Otherwise, the checkout page will display the message "Congratulations! You have no outstanding balance." and no action can be taken. If action is needed immediately and there is no balance due, please email us payments@regpacks.com and we can assist further.