The Free Text field is a field that can display additional instructions, pictures, links, and tokens that display user information.
Adding a Free Text Field
Head to Settings -> Forms.
Hover over the form you wish to add a date field to and click "Edit Form Fields."
In the fields menu under Presentation, click "Free Text" and drag and drop it within the form where you would like it to appear. You can also click "Add Top" or "Add Bottom" to add it to the respective position within the form.
Add the text you wish to display and click "Save Field."
Click "Save Form."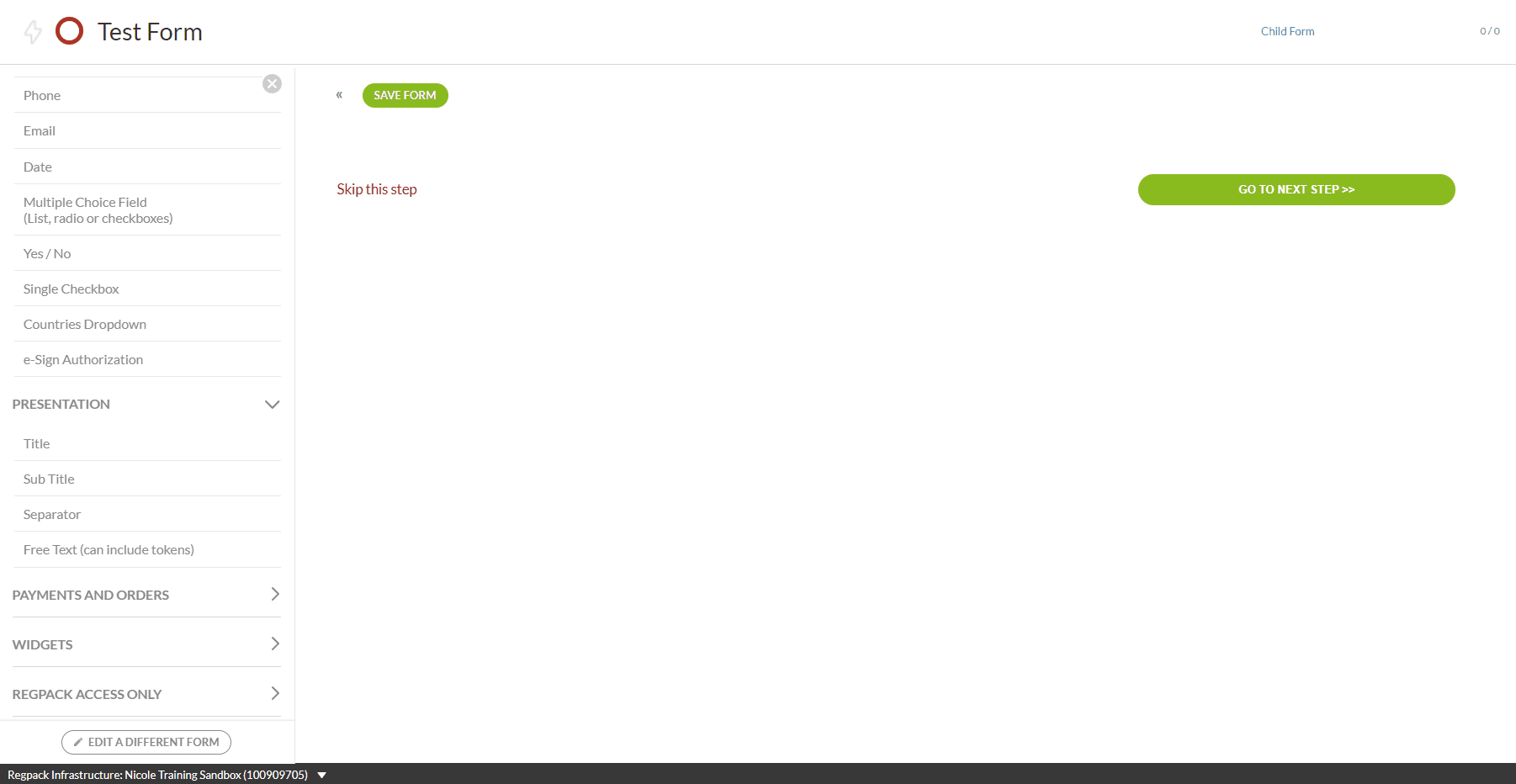 Field Options
Styling: Use the rich text editor to style your text to your liking. You can change colors size, bold the text, italicize, underline, create a table, change the text alignment, create bullet points/numbered lists, and more.
Tokens: You will see a menu when editing this free text box that will allow you to insert tokens. Tokens display information within a user's account such as fields they have filled out (the most commonly used token is "First Name"). Tokens will insert where your cursor is within the text.
HTML: Click "Source" to open up the HTML of this free text box. Here, you can add pictures and custom styling. All pictures/files you would like to share must be hosted online somewhere. If you would like us to host them for you, send your files to support@regpacks.com.