As an admin, you have the ability to alter a user's autobilling selection through the back end. On User Management click on the user to open the side panel, then the autobill tab. Inside this menu, you can view the user's autobill plans, their due dates, and a notice if there is no saved payment method on file. You can change the user's plan by first selecting "Edit Autobill Plan" at the bottom of the menu.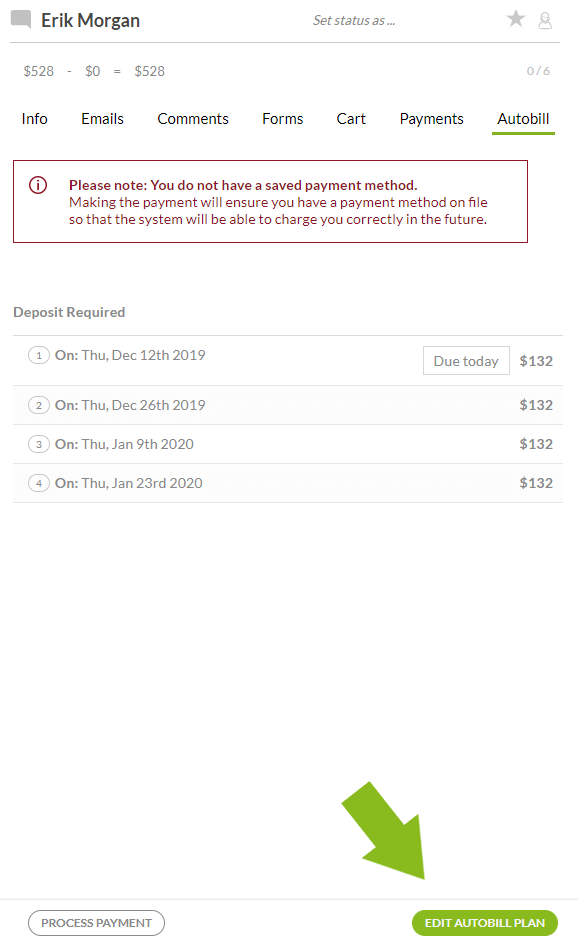 Click "Add Plan" or "Remove" beside the plans you'd like to add or remove, then click "Add/Remove Plans" to update the user's account.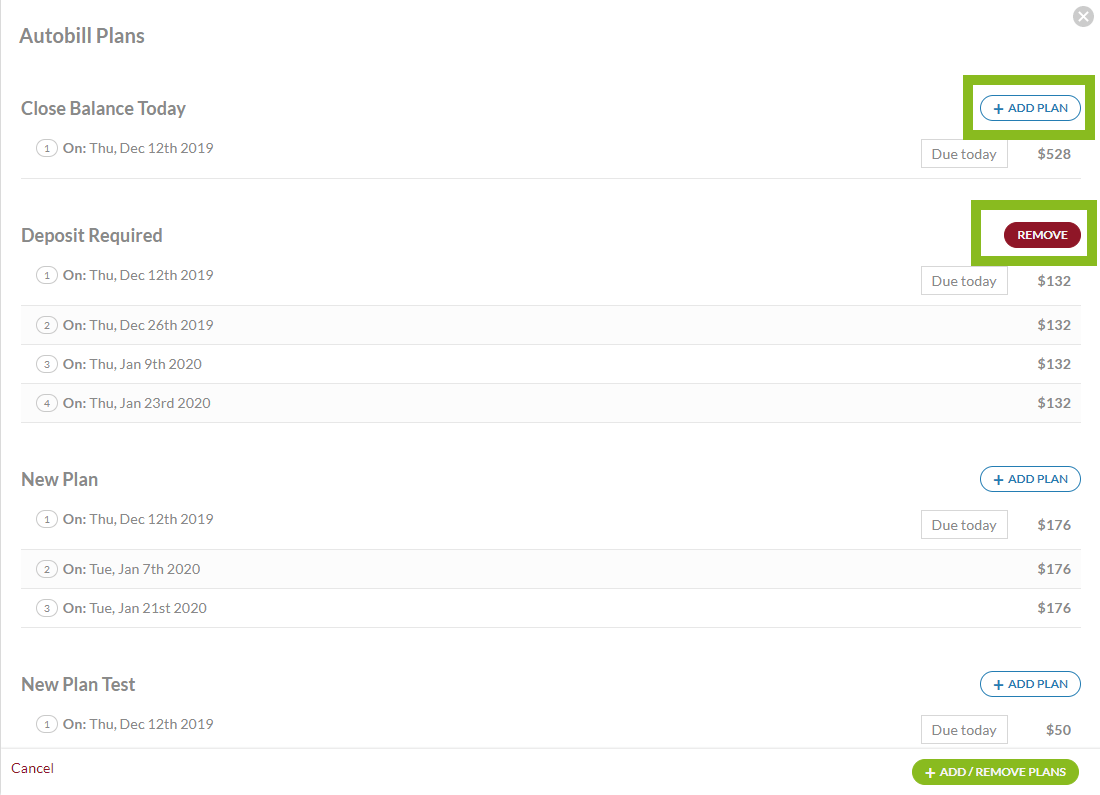 It is the admin's responsibility to inform the users when their plans have changed. Click here for more information on sending individuals emails. When the user makes a payment, their payment method is saved so that it can be charged for later autobilling installments. More on how to update a saved payment method here.