Autobill Upcoming Charges
An email will be sent out every 24 hours displaying the autobill information on upcoming charges for the next day on all projects that have active autobilling. The autobilling email will provide you with statistics and quick links to navigate to the project specifically mentioned in the email. This email will only be sent out and/or accessible by Super Admins/Financial Admins.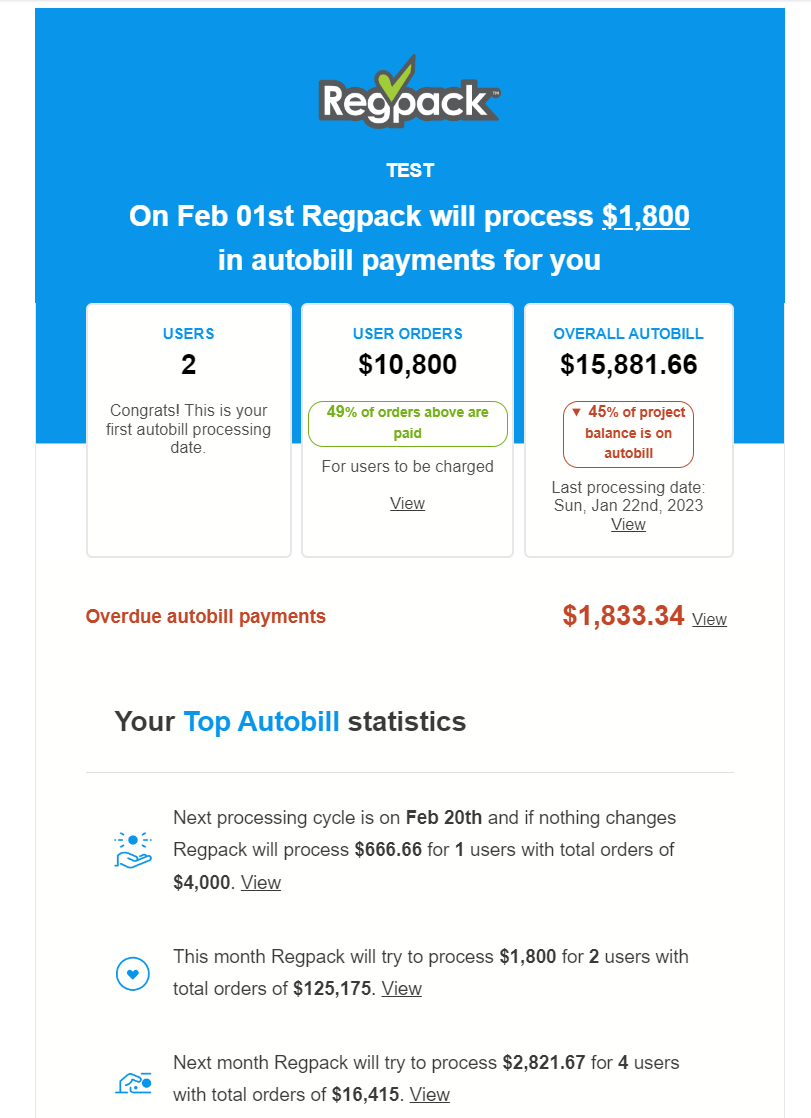 Project access request
With the implementation of the autobilling emails, we have also added the ability to request project access for the project mentioned in the email. You will notice there are buttons with the label "View" in the email. When any of these buttons are clicked, you will be prompted to login, if you are not logged in already and sent to the specific project these autobilling details relate to. If the admin does NOT currently have access to this project and obtains a link from another admin to view the information, they will submit a request to the Owner of the Organization.
Requesting access to a project within the organization will send an email to the owner asking if they would like to "Grant access" to "X" project. The owner can choose whether to grant it or ignore it. If the admin grants the access, the project will be added to the list of projects for the admin who requested access.
When the admin requesting access attempts to use the shared link again, they will be redirected to the project for which they have been granted access, if granted.
Important note on Project access request
We take security seriously and will only allow users within the same Organization to request access. The request email will be sent from our no-reply@regpacks.com domain email.
They also will not be able to request access if they have been given a link to view the project with that filtered search query. If someone attempts to request access outside of the Organization, they will automatically receive an error.